By Rob Love, President, Love & Company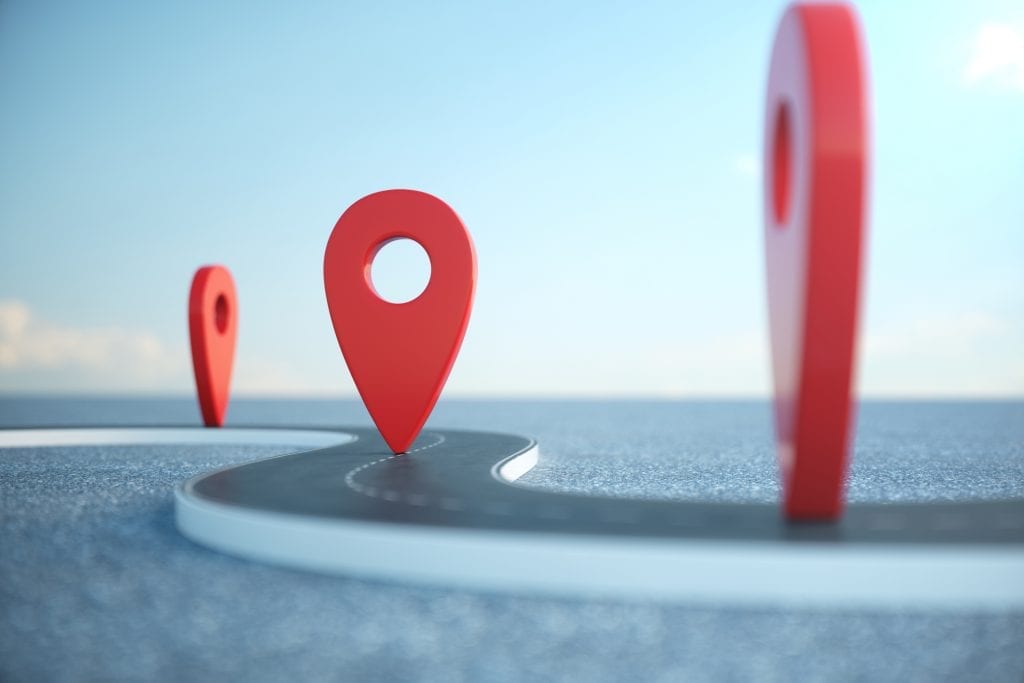 Benjamin Franklin once said: "By failing to prepare, you are preparing to fail." Preparing for a successful strategic planning process involves extensive information gathering and market research.
To develop strategic plans 15 to 20 years ago, senior living leaders needed only to look at a few key service areas to plan adjustments to their Life Plan Communities (also known as Continuing Care Retirement Communities or CCRCs). These adjustments were based on the market's need for independent living residences, wellness facilities and dining experiences, or to add memory care or update skilled nursing into household models. While all of these considerations are still relevant to many providers, the scope of potential opportunities in today's evolving and competitive senior living field is much greater.
In preparing to plan for your future, it is critical to focus on two key factors: your market and your competition. What does your market want, and how does what your organization offers compare to what your competition offers? Here are some guidelines on how to prepare for the planning process.
Step one: Understand the dynamics of your unique market and your positioning
As the age 75+ population swells dramatically over the coming decade, there will be both an opportunity and a need for senior living communities to differentiate themselves to meet the needs of the subsegments of the market. Determining the best segments to target can be done by following these steps.
Examine market area demographics such as population growth, income profiles and home values. While more than 76 million baby boomers will start making their postretirement living choices in the next several years, not all of them will be able to afford Life Plan Communities at current fee levels. To identify growth opportunities, it is important for you to understand projections of population growth by household income segment in your market to identify the market niches with the greatest unmet need.  It is also important to understand home value trends in your market to determine the market's ability to support entrance fee options.
Understand the unique value positioning of your community. A community's value position is a measure of the quality of its offerings relative to its pricing. When Love & Company examines a community's value position, we combine a comprehensive analysis of the community's competitive price position with a detailed scoring of a broad range of community attributes for all competitors. A high scoring community would be expected to be a higher priced community, while a more moderately priced community would be expected to have a more moderate score. The goal is to align the price position and scoring position. With this information, a community can identify which income segments of the market it is best positioned to attract in the future, and what modifications may be needed to ensure a competitive positioning.
Look at the changing competitive landscape. In the past, active adult/55+ communities were good feeders for Life Plan Communities. However, this is no longer the case. With the rapid growth of voice-controlled smart home devices, active adult community developers are embracing technology as a way to enable homeowners to stay in their homes as long as possible, thus positioning their communities as viable alternatives to Life Plan Communities.  Many Life Plan Communities are far behind in incorporating smart home technology into their residences and must respond with similar offerings. In addition, Life Plan Communities have an opportunity to respond to this competitive shift by offering their own 55+ communities, possibly positioned as a satellite community offering rental homes with limited on-site service offerings that tie back to the parent Life Plan Community, which can then offer a broader range of services.
Understand consumer expectations. Whether you conduct focus groups, survey prospects on your wait list or examine your lead base, it is very helpful to learn directly from prospects in your market what they want and expect. With many consumer trends to consider, here are a few that definitely should be on your radar:
Preference to stay at home. Life Plan Communities should pay close attention to the growth of the Continuing Care at Home (CCaH) market. This model merges the ability to remain in your existing home with an insurance-type contract to receive healthcare services in the future, if needed. CCaH programs can provide another revenue stream for an organization while creating more future demand for higher levels of care.
Rental communities are preferable to many boomers as they offer greater flexibility. They are also a more affordable option for boomers who cannot afford an entrance fee community.
Walkable communities in urban settings with access to cultural arts and intergenerational neighborhoods are highly desirable to boomers.
Satellite communities are smaller extensions of a Life Plan Community that also can provide a feeder into the community's higher levels of care. Satellite communities could be an ideal opportunity for a Life Plan Community that is located in a rural setting to grow in nearby suburban or urban settings that are more heavily populated.
Customizable contracts. Boomers favor "unique-to-them" options and prefer a "pay for what they use" approach. Many boomers find one-price-fits-all Life Plan Community contracts to be financially unattractive.
Larger, contemporary living spaces. At Love & Company, we're seeing a nationwide consumer trend where one-bedroom, one-bath apartments are now going the way of studios a couple of decades ago. Single prospects have a much stronger preference for one-bedroom residences with a powder room and an office, where a computer, printer and files can be set up. Trends also indicate that boomers want robust wellness programs and dining options such as vegan menus and a plant-based, organic, farm-to-table experience.
Technology. The digital home for senior living is taking center stage in new community developments and expansions. Voice-controlled smart home systems will be the new norm within all housing developments, and important features such as motion-activated, floor-level lighting can help prevent falls in seniors.
Step two: Recognize particular challenges or unique opportunities your organization faces
Conducting a SWOT analysis is one way to understand your organization's strengths, weaknesses, opportunities and threats. The SWOT analysis helps you uncover opportunities that you are well-positioned to develop as well as areas in which you can distinguish yourself from competitors, emerging competitors and resource limitations.
When analyzing your business, consider these important factors.
Physical plant limitations/challenges. Is your retirement community offering what today's prospects are looking for and expecting? Many Life Plan Communities are situated in a suburban or rural location far from cultural entertainment, walkable restaurants/stores and major transportation hubs. In addition, older Life Plan Communities often have smaller residences with dated designs and less open floor plans—undesirable for the younger prospects.
Depth of the leadership team. Stepping up to the challenges of today's senior living field cannot fall on the shoulders of just one visionary leader. Instead, it requires an ambidextrous organization that can take advantage of its current business while also exploring disruptive innovations. Innovating solely using internal resources can be a challenge as leaders may not be aware of blind spots and hidden potential. Partnering with an outside organization can help you refine your current offerings and, at the same time, uncover opportunities for disruptive innovation.
Capacity of your board. The evolution of our field places a great deal of responsibility and decision-making on the board of directors. Is your board up to the task? As noted above, to stay competitive in the senior living field, organizations must explore and exploit simultaneously—and that may require a different kind of board member.
Expected retirement/transitions of key positions. As many senior living leaders edge closer to retirement, now may be the time to consider new players for your team. Look for leaders who can question the status quo, create a compelling vision and introduce a new way of thinking about innovation.
Reimbursement challenges/participation in Accountable Care Organizations (ACOs). Our healthcare system is undergoing a significant transformation from a fee-for-service model to a value-based payment structure. The shift in the reimbursement model will affect postacute care facilities and senior housing. Life Plan Communities that do significant direct admits to healthcare may need to become part of ACOs and track their outcomes according to Medicare requirements. In addition, more services will be integrated into senior living to encourage wellness and prevent hospitalizations.
Planning for a successful future
The senior living field will continue to expand and evolve. As a result, this is no time to be complacent. By investing in market research and strategic planning, you'll be in a better position to reimagine who you are today and position your organization for success in the future.
Ready to get started? Join the 2019 Leading Edge C-Suite Webinar Series hosted by Love & Company. Register for the strategic planning webinar on September 5 to learn from leading experts in the field.
—
Read the rest of our Strategic Planning Blog Series: