It's not just what we see.
It's what we foresee.
At Love & Company, we've helped more than 150 organizations fill their communities to capacity and keep them that way. We can do the same for you. We'll analyze what your market is looking for today, envision where your capacities can be tomorrow and help make that vision a reality. Through planning and lead generation, sales systems and coaching, we carefully measure all we do to improve your performance and ours. We don't just do, we teach and guide, to help your staff ensure your seniors experience a better life every day.
Our story begins, where the similarities end.
We offer strength in numbers, both in quantity and quality. Multiple team members have 10 to 20 years experience in sales coaching and training; senior living branding and creative; research; and marketing planning for startups and expansions. We also lead the way in the science of performance measures and our annual proprietary research project is industry renowned. As a result, our team brings a unique level of insight and experience in all areas and to every situation.
The right relationship is everything.
The senior living industry is all about people helping people. For us it's more than a career, it's a cause. It's why we strive to develop client relationships based on trust, earned as much by our humanity as our results and experience. It's also why our leadership team is so hands on, monitoring and often actively involved in getting things done. In the process, clients know our leadership is always reachable by phone or email.
Leadership
Click the headshot for full biography.
Tyler Sprecher
Principal, Chief Operations Officer
Lisa Pearre
Principal, Chief Client Services Officer
Tim Bracken
Vice President
Dan Rexford
Vice President, Marketing Innovation
Karen Adams
Vice President, Market Intelligence
Laureen McGuire
Vice President, Sales Services
Sara Montalto
Vice President, Strategic Insight
Amy Brodie
Client Services Director
Sarah Fleischer
Strategic Services Director
Heather Bohn
Strategic Services Director
Dana Pyles
Strategic Services Director
Ric Colegrove
Creative Director
Erik Piisila
Art Director
Kristen Errera
Project Management Director
Clara Daly
Interactive Communications Director
Christina Babylon
Marketing Director
Genie Heer
Senior Sales Advisor
Joan Kelly-Kincaid
Senior Sales Advisor
Heather Lynch
Senior Sales Advisor
Lynn Tenbrink
Senior Sales Advisor
"
"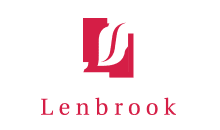 "We appreciated the creative talent at Love and found their outcome-based approach to sales very complementary to our culture. By measuring every aspect of the marketing and sales process we've created a model that identifies successes, but also quickly identifies areas for improvement. This allows the entire team, from the counselors to leadership, to stay focused on the most critical factors."
~Lenbrook, Chris Keysor, Atlanta, GA
"
"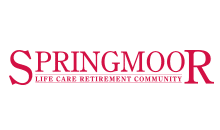 "We're very pleased with the new website in how it serves our prospective residents and their families, and how it's positively impacted our sales activity. It really captures our mission at Springmoor."
~Springmoor, Allison Rouse, Director of Sales and Marketing
"
"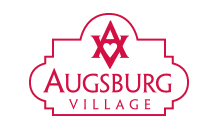 "Love & Company has been great at listening and really understanding our culture. They created a plan that effectively addressed our unique setting and situation, and we're seeing great results. I consider them true partners, who are always very professional and consistently demonstrate the teamwork necessary for a marketing plan to succeed."
~Augsburg Village, Glenn Scherer, Executive Director
"
"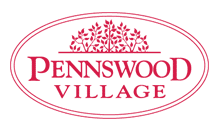 "We feel confident that we are doing everything we can to put the best Pennswood forward, and we have Love & Company to thank for pointing and guiding us in that direction."
~Pennswood, Ben Hoyle, CEO