Questions are everywhere.
Answers are not.
We go beyond the realm of comprehensive services: Offering invaluable guidance delivered as meaningful solutions. Striving to answer difficult questions and share that knowledge. From startups and expansions to census and lead generation, our insights help clients prepare for the next generation of seniors.
We partner with you to expand what's possible – providing value for every dollar spent.
Determining "What's Next" For Your Community.
Fiscally fit communities are asking how they can grow responsibly, both in brick-and-mortar and service lines. To expand their mission, they want to explore every opportunity in their market. Yet many communities have dated product. Their residences and community spaces need vital repositioning to meet contemporary consumer expectations, while preparing for the Boomers. For these organizations, we provide:
Strategic opportunities assessments
Market research and market studies
Consumer research
Board education
Strategic planning leadership
Master planning team support
Marketing Planning & Lead Generation
Many communities find the marketing director's time is best focused on direct selling activities and sales management. Dealing with ad reps, shepherding printing projects and analyzing cost per leads are typically tasks better left to professionals with the specialized skills to manage them. For these organizations, we provide:
Marketing planning and lead generation
Creative: direct mail, print, digital, and broadcast
Marketing plan management
Executive reporting
Strengthening Your Digital Presence
The majority of 78-year-olds now research their decisions online and most adult children access the Internet through mobile phones and tablets. Still, many communities continue to promote their brands with static, outdated websites. And they also lack the time to explore and incorporate the latest online marketing best practices. For these organizations, we provide: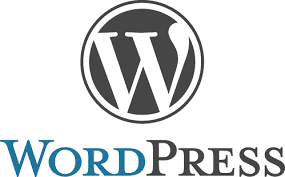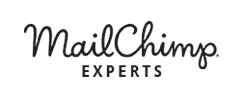 Building and Strengthening Your Sales Team
While many communities have experienced sales professionals, even star athletes need and seek out training and coaching to stay at peak performance. Many times poor sales are the direct result of an outdated sales system and underutilized lead management programs. For these organizations, we provide:
Sales training and coaching
Sales management
CRM (e.g., REPS, Salesforce) clean up and training
Sales team recruitment
Sales and marketing assessments
Secret shopping
Updating and Redefining Your Brand
Often an organization needs to redefine itself in response to changing markets and shifting society norms. Consequently its messaging, imagery, perhaps even its name and logo, have failed to keep up. They no longer accurately represent the organization, assist marketing efforts or enable its strategic vision to grow and prosper. For an organization like this, we provide:
Strategic brand assessment
Branding services
Brand implementation
Launching/Filling Your Start-Up or Expansion
Speed is essential in startups and expansions. Beating targeted presales timelines can save tens of thousands—even hundreds of thousands of dollars—for every month the goal is surpassed. To help clients hit their numbers, we skillfully use our broad scope of solutions that range from feasibility studies through fill up, including:
Market and consumer research
Development team support
Branding services
Presales marketing
Marketing planning and lead generation
Website development
Digital strategies
Sales team recruiting
Sales training and coaching
Sales management
Rebuilding and Maintaining Census
Often organizations suffer from below budgeted occupancy, even after taking multiple steps to bring their census back above 90%. Or they have a strong sales staff and steady leads, but are still unable to increase or maintain occupancy of 95% or higher. For these organizations, we provide:
Sales and marketing assessments
Sales training and coaching
Marketing planning and lead generation
Sales team recruiting
Secret shopping
Competitive pricing analysis
Digital strategies
Marketing Your Multi-site Organization
Multi-site organizations should enjoy increased marketing effectiveness, efficiency and impact. Yet many struggle to find the right mix of internal resources and external expertise, as well as the optimal relationship between parent organization and individual communities. As a result, marketing budgets, sales & reporting, and brand presence are often inconsistent and ineffective. For these organizations, we provide:
Lead generation portal systems
Marketing planning and lead generation
Branding services
Website design
Digital strategies
Sales training and coaching
CRM (e.g., REPS, Salesforce) clean up and training
Reporting systems
Sales and marketing assessments
Comprehensive Services.
The depth and breadth of our services provide all the marketing your organization needs to thrive now and years from today.
Strategic Services
Community Start-Up & Expansion Studies • Market Analyses • Contract & Pricing Analyses • Consumer Research Surveys & Focus Groups • Competitive Analyses • Branding Recommendations
Sales Training and Management
Sales & Marketing Assessment • Sales Team Training & Coaching • Sales Program Oversight • REPS/Database Maximization • Sales Reporting Systems • Recruiting Outreach & Networking Programs • Secret Shopping
Marketing Services
Marketing Planning & Budgeting • Weekly & Monthly Results Monitoring • Media Planning & Placement • Quarterly Tactical Planning • Healthcare Referral Development • Public Relations • Integrated Social Media
Health Services Marketing
Outreach (Outside Sales) • Referral Development • Sales (Inside) • Assessments • Startups
Creative Services
Branding & Brand Renewal • Brand & Positioning Assessment • Direct Mail • Print Advertising • Radio & TV • Brochure Packages • Web Sites • Online Marketing
Always Thinking
Discover how we are always thinking and join us for one of our upcoming conference presentations.