Case Study:
Trinity Landing
Consumer Research Enables Pricing to Be Increased
THE SITUATION
Lutheran Services Carolinas (LSC) had engaged Love & Company and SFCS (a senior living architectural firm) to develop Trinity Landing, a start-up Life Plan Community in Wilmington, North Carolina. As the project was nearing the launch of presales, the project team was trying to determine whether to increase pricing or cut back on various facets of the project to keep construction costs on budget.
THE STRATEGY
As the first step in the priority deposit process, Love & Company conducted community research events during which we presented the conceptual plans and pricing to nearly 200 highly interested age- and income-qualified prospects. The response to the project and its proposed pricing was so positive that we recommended the project team increase entrance fees by 10% rather than value-engineer out important elements of the project.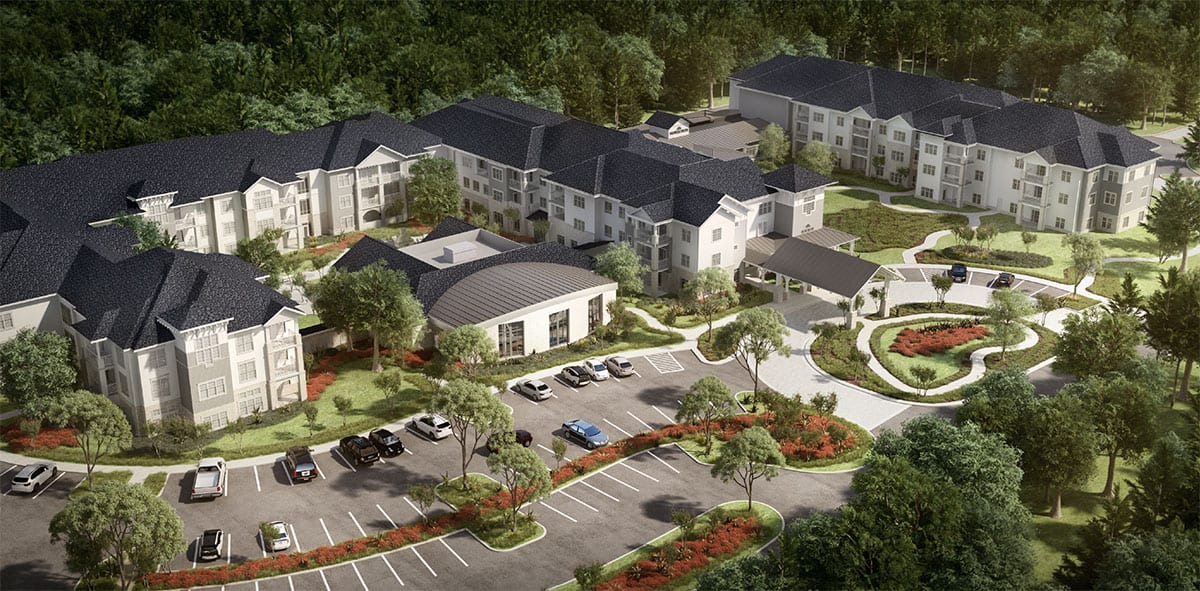 "Love & Company excels at listening and strategic guidance. They are true partners."
– Ann Pressly
Director of Marketing and Sales
Trinity Landing
When we launched the Trinity Landing 10% deposit process, sales started so strongly that LSC decided to add 45 of phase II's independent living residences to phase I, bringing the total to 184. Trinity Landing then achieved its presales goal for financing in only 10 months, eight months faster than the original presales goal for only 139 residences. The decision to increase pricing was clearly the right one.
Consumer research gave the project team confidence that it could increase entrance fees 10% without impacting sales results.