By Tom Mann, Principal, Executive Vice President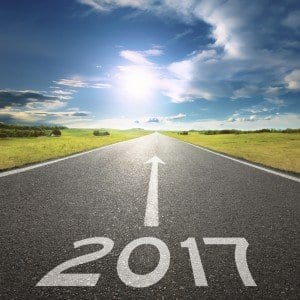 As the new year approaches, you are more than likely working on your 2017 marketing budget. Here are five ideas that you may or may not have in your marketing budget that you could still add to increase sales, occupancy and revenue for 2017:
1. Google Grants
Are you leaving money on the table? Picture having an additional $120,000 per year in your advertising budget! With Google Ad Grants, a nonprofit version of Google's AdWords™, it's a real possibility. Google Ad Grants could provide your not-for-profit retirement community with up to $10,000 per month in-kind AdWords™ advertising to promote your initiatives on Google search result pages.
2. Website Challenge
Take a hard look at your website. Today's boomers and seniors visit your life plan community's website before they visit you in person. Compare your website to your top 3 competitors' and honestly pick the one you'd call first based on your website visit experiences. Also, make sure your retirement community's website works just as well on a smart phone or tablet as it does on a desktop (this is called responsive design). More and more of your prospects are conducting their initial searches on a smart phone, so much so that Google has now adjusted their search results to focus on mobile and micro-moments.
3. Consumer Education
Help increase the demand for your community by providing education that helps seniors and their families realize that moving sooner rather than later is better for everyone involved. And, that education should not be focused on your community, but on the senior's and family's current and near future lifestyle and financial situation. As an example, many of our clients utilize seminars such as "What Seniors Need to Know Today" or "Seven Dimensions of Healthy Aging."
4. Prevent Lost Sales
You are probably doing a lot of things to make more sales, but have you thought about what you should be doing to prevent losing sales? It's just as important as gaining new sales. Look at sales you lost this year that you should have made, and correct those things that you can control. Consider providing your team with some additional sales training.
5. Timely and Reliable Prospect Feedback
Do you really know what prospects think about their experience after visiting your community? Sure, they'll tell the sales counselor it was wonderful, but what are they telling others? A survey system to get quick and honest feedback should be a part of your sales process, sales training and sales development program.
I hope these ideas have stimulated your thinking and planning to have the best possible 2017!
For more information about how to amp up your marketing plan in 2017, contact Tim Bracken at 240-575-5596.
Attending LeadingAge National? Be sure to attend our sessions, Predictive Modeling: Identifying the Prospects Most Likely to Buy, and Staying Competitive and Preparing for the Future. See you in Indianapolis!