By Dan Rexford, Vice President of Marketing Innovation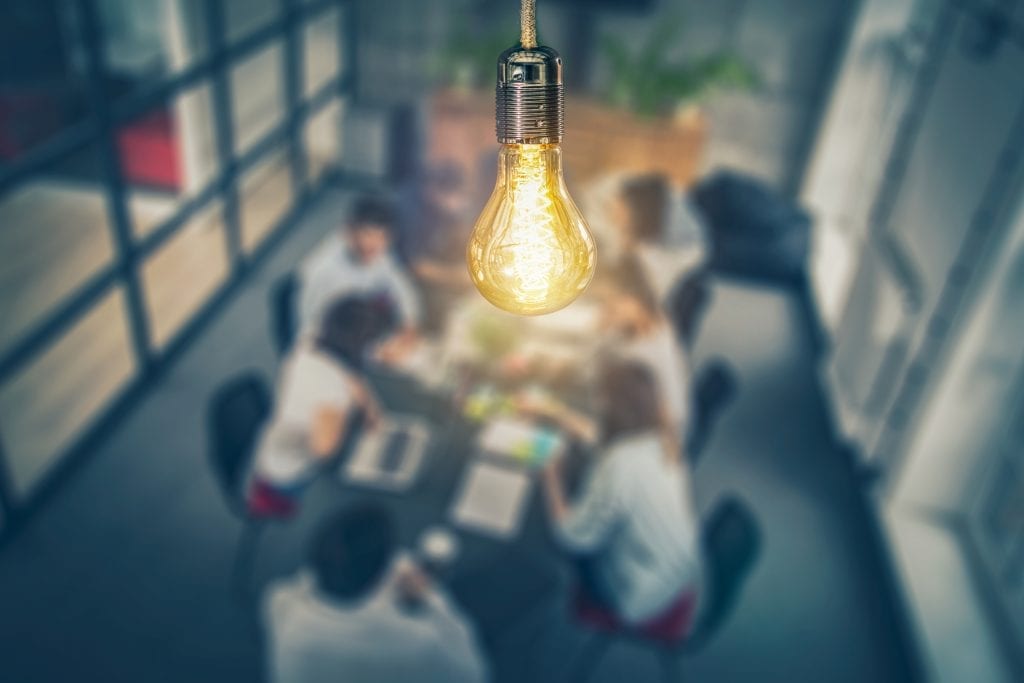 Every senior living marketing and sales tip is really just another way to make your prospect feel special. After all, marketing at its core is relationship building. Today, we'll cover ten more ways to nurture your lead base's relationships.
THE BEST SENIOR LIVING MARKETING TIPS: 21-30
21. Personally knowing your market's primary reporters who cover real estate, lifestyle, entertainment, human interests and aging increases the odds of your community getting covered in the local news. Make a point of taking the key local media players to lunch once a quarter.
22. Develop a content creation team or hire an agency to help. A steady stream of content that INVOLVES, INFORMS and INSPIRES takes skill, effort and time. Fresh content on your website, blog and social media is the key to educating prospects, driving repeat visitors and improving SEO. At a bare minimum, you should update your content on a monthly basis.
23. Push your team to have a keen understanding of your social analytics. Which Facebook posts drive the most engagement (comments, likes and shares)? Which posts drive the most form fills? What content has the highest unique and repeat visits? On what days and times do you see the highest spikes of viewership? Do you see any topic trends that resonate with your audience?
24. Thinking about placing an ad in the newspaper? Ask the newspaper if it offers remnant advertising space. Remnant space is unsold space that becomes available just before the newspaper goes to print. This space can often be purchased at significant discounts as long as you have a previously designed camera-ready advertisement that the newspaper can run.
25. When negotiating media buys, always ask your media representative what else can be thrown into the deal. Very often, a "value-add" opportunity will be added to sweeten the deal. In addition to the added exposure, your team often gets to test a new tool. You'll be amazed at what you sometimes get just by asking.
26. Make sure that your guest rooms and "staycation" apartment homes showcase your community at the highest level. They should be model apartment-quality (that means NOT using deceased residents' furniture) and provide all the creature comforts of a fine hotel including a high-end, flat-screen TV with cable service, wireless internet, hairdryer, etc. Punctuate your community's hospitality with a welcome sign outside the apartment home with your guest's name, and place some nice snacks and beverages in the refrigerator.
27. Capitalize on your most powerful sales tool—your residents—by creating an "ambassador" program. Your resident ambassadors should be the "cool kids" on campus who are energetic and fun. Make them excellent representatives of your community. Utilize your ambassadors at events and for "staycations," strategically matching up prospects with the appropriate ambassadors, e.g., single men with single men, active couples with other active couples, etc.
28. Meet as a sales team at the beginning of every week to review your hot leads. Together, share challenges for each lead and discuss how to move them forward. Not only will this help less-experienced sales counselors, but it will also help spark imaginative new ideas to move prospects forward. In addition, highlight a selling technique in each meeting to reinforce good selling habits.
29. Understand actuarial margins for each apartment home your team sells by unit size, contract type and couple vs. single. Without this understanding, your team will be selling apartment homes without any real understanding of how it affects the bottom line.
30. Understand the Rule of 78. Not only will it push you to go the extra mile in your sales and marketing efforts, but also it will help you present a stronger case for increased investment in marketing to your CEO and CFO.
BONUS TIP: Read the Love & Company blog, The Leaders' Board, a blog written specifically for senior living C-Level leaders (hint: many communities use The Leaders' Board as an onboarding tool for new hires).
Remember, every day presents you with a new opportunity to gain a new skillset, sharpen an old skill and inspire a teammate.
Good luck applying as many of these tips as possible! For a recap of our first entries in this blog series featuring the first 20 tips, just click below:
The Best Senior Living Marketing Tips – Part 1
The Best Senior Living Marketing Tips – Part 2
—-
If you would like to chat in depth about any of the tips mentioned above—or how your organization can put them into practice—feel free to reach out to Tim Bracken at 410-207-0013.