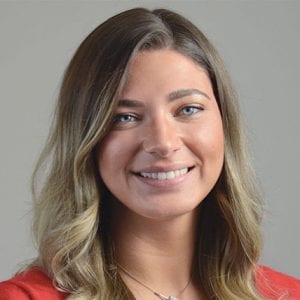 Laura Lokey
Senior Account Manager
As a Senior Account Manager for Love & Company, Laura serves as the point of contact for her clients. Previous employment with a software company has given her a sharp, forward-thinking view of marketing, while her position with a Chamber of Commerce taught her to navigate the different needs of clients and develop strong working relationships.
Laura is focused on meeting client priorities and deadlines as she monitors projects and ensures that required reviews are completed. She also leads and reports on meetings, always keeping her clients' work and goals top-of-mind to her team.
Following her grandmother's Alzheimer's diagnosis, Laura witnessed firsthand how life-changing it can be to consider senior living. That difficult time provided her with the kind of empathy that only experience can provide. "I feel myself in the shoes of family members as they search for the best fit for a loved one."
When she's not working, Laura coaches a youth field hockey team, spends time with her two cats and puppy, and is a big fan of the Philadelphia Eagles.