By Karen Adams, VP of Market Intelligence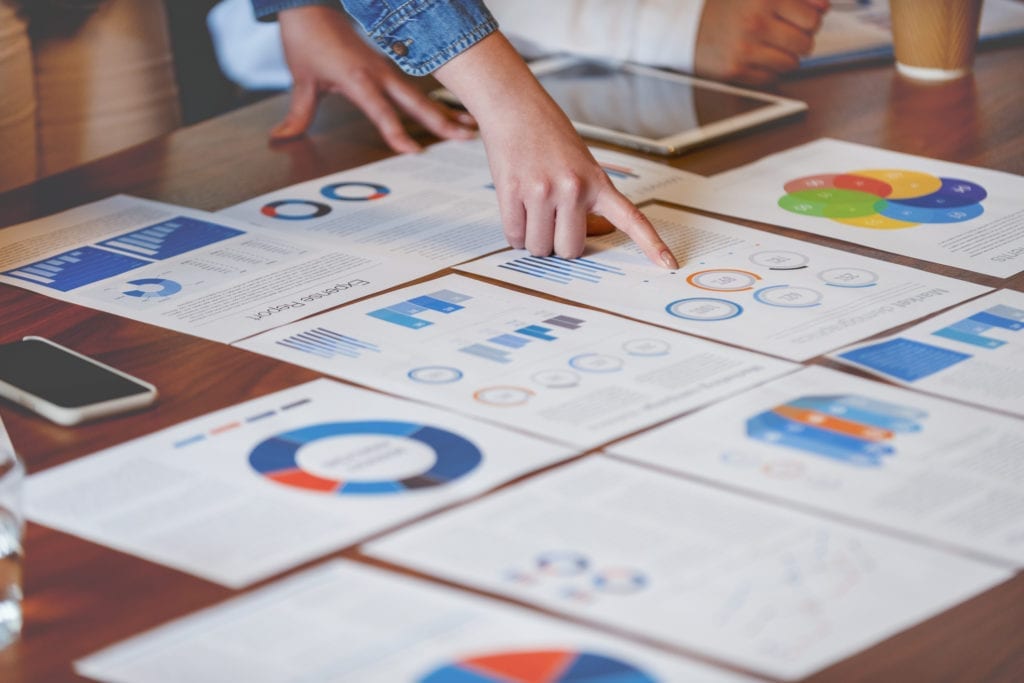 Continuously emerging complexities in the models of senior living have led some to conclude that market research is best relegated to a quick, initial and sometimes internal overview with the heavy lifting of filling communities left to convincing the markets that what they want what is being offered and/or adjusting the product at a much later stage in development and sales. There is also the ongoing assumption that if we filled it before in one place, we will keep doing it.
However, I would suggest that changes to how data are collected and analyzed might be a better option in today's complicated environments. Understanding the market has never been more critical, and the process itself can yield far more than numbers.
Love & Company has always said that it is the story behind the numbers that is important. Never has this been more true than it is now for competitive data analysis.
Market research has seen a great deal of change in response to product evolution. I have concluded that the process of collecting data (and information) is at least as important as the formulas that are applied to them. After all, the intelligence that comes out is only as good as the data that go in.
Many have long wished for a "standardized" set of numbers that work across all communities (for comparability); but in today's landscape, achieving this not only poses an incredible challenge, but also threatens to compromise accuracy. In fact, such standardization of a senior living market assessment would make it dangerously easy to manipulate the data to support a wide array of ill-fated initiatives. To put it crudely, you can torture the data until it confesses, but that doesn't make your conclusions accurate.
And while some hard and fast rules are needed (we'll get to these later), it is the providers' role as risk-taker to fully understand the information coming from the studies they commissioned. This understanding, along with a sound process of data collection and reporting, goes hand-in-hand in successfully transitioning studies into the ever-growing complexities of the markets.
As the field has moved toward allowing people to remain in their "homes"– whatever that may be – the lines between living options have blurred. On the one hand, assisted living (AL) providers offer flexible service packages so residents may be "independent living" (less service) or assisted living (more service) in the same residences. Independent living (IL) providers, on the other hand, are importing AL services through home care programs, and again they are allowing residents to remain through more phases of aging. In some states, all residences in CCRCs must be licensed within the AL category.
It appears that AL providers are giving a lot of attention to developing home care (in home, non-medical support in particular, but home health as well) for the specific purpose of increasing lengths of stay.
How do we allocate units between IL and AL in measuring markets?
New(er) models have been evolving that overlap other products. One of these models that has been around for decades, "active adult" communities (a.k.a. age-restricted communities), seem to be finding a new place among emerging age cohorts. At the very least, data continues to indicate a possible demand for a greater number of these types of residences in the future, and some believe that the rate of interest in these products is increasing. However, unlike Life Plan Communities where we have a track record, it is too early to tell what this rate might be.
With regard to data analysis, the question is: How do we estimate data's impact on the depth of the potential market?
At the same time, these models are likely to see refinement and the development of hybrids given new demand. For example, higher-end rentals are garnering increased attention. It can be anticipated that what they offer, how they are structured and how they respond to market needs will evolve. As with AL providers, will developers branch into home care as a means of increasing lengths of stay? The impacts on traditional IL become obvious.
In the past, a line between active adult and service-enriched/assisted living was rarely – if ever – crossed by the active adult developer. However, some are considering how to address changing needs, even if they are not providing the facilities or services directly. Two solutions include (1) locating a parcel for development by another provider and (2) supporting the integration of technology.
At any rate, we can expect that these communities will increasingly eat into the markets that previously opted for service-enriched IL by providing an option to delay or avoid a move to other levels of living.
Every community serves a range of incomes, which complicates the allocation of residents by income group. With more communities in many markets, a significant number of households can occupy lower cost residences. Assigning those to a market for newer, more expensive product can skew the outcomes of demand assessment. How do we get the clearest possible read on the unmet need or demand within various segments?
Older communities may represent a very real "middle-income" product, especially among nonprofit providers that do not consolidate portfolios and/or divest product that is then remodeled or repositioned. They may carry less debt while staying viable and attractive, helping to hold pricing at more attractive levels. However, they may simply be older communities with deferred maintenance that are becoming less attractive, especially when compared with newer communities in the market. Where do they fit and who are they serving?
These are all issues that belie what is really happening in the market, and they all point to the need for more – not less – evaluation. In particular, seeing the product that exists can be particularly valuable to obtaining an accurate evaluation. And this process usually leads to many more insights about the market.
No existing units should be ignored or thrown out of a market area without good cause (which leads to the perception that an analyst is trying to create a market), but conversely in today's environment throwing everything into the mix can be equally misleading.
And this brings me to the value of the process of collecting more than just data and including information on the quality and programs.
Lately, some clients have wanted exactly that: a process. They are seeking deeper knowledge of the environments in which they operate, rather than just numbers. We are frequently reminded that the internet can greatly enhance the appearance of a community and that reality does not match the images. Some communities are simply not competing in the sector they are serving.
In other cases, we learn of new programs, technologies, tools and approaches to delivering services and positive environments. We discover markets where a new community announces plans and multiple others aggressively pursue campus updates. What those are – the scale, the scope, the details – are invaluable.
And about those rules:
The analyst should recommend the best level of analysis for the community's current phase of planning. The level of study, of course, affects the costs.
If it is an early go-no-go where fly-by tools give a very high-level read? They import segmented demographic data from one source, data on existing product in the market from another, and then run them through a formula that produces a level of penetration or potential unmet demand. There are caveats to what comes from this and if the market potential is limited, the question still needs further exploration.
If it is a study from afar but with more data collected on the details of the competition and a deeper search for existing offerings? Here, the issues of how much of the market is in active adult, IL, AL and how many units are serving various income segments require more assumptions about how market segments are parsed.
From my experience, the best analysis is a full assessment of the competitive environment with site visits to as many communities as possible to truly understand the market.
Transparency should be a dominant characteristic of any study.
The more information we have about any community, the better able we are to allocate units across income groups and levels of living (IL or AL). However, this requires some judgement, and how any unit distribution is arrived at should be clearly stated throughout.
The rationale for including or excluding any community entirely or a number of residences from income groups should be well documented.
Flexibility to sensitivity-test the assumptions that are applied should be part of the analysis.
Whenever assumptions are applied to data, the ability to test them is invaluable. When we assume that a number of residences are not likely to be occupied by a very high- income group, for example, we will often introduce highs (all of the residence removed from that segment) and lows (none removed) to evaluate the effects on the market potential.
—
To dive deeper into a senior living market assessment for your organization, especially if you're on the brink of an expansion or a new venture, contact Tim Bracken at 410-207-0013.