By Rob Love, President & CEO, Love & Company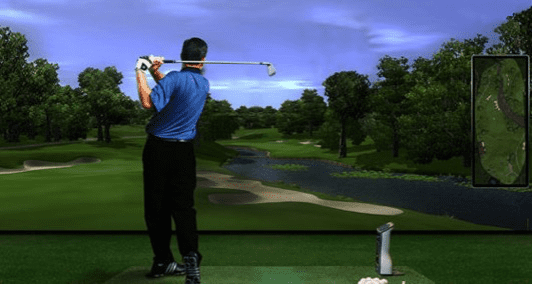 As the senior living field continues to evolve to meet the incoming influx of boomers, a key question is, "What amenities will our communities need to offer to attract the boomer generation?" Will they be the same as what we offer today, or something quite different?
Over the past decade or so, we've seen pickleball courts, movie theaters, fire pits, golf simulators, smart home technology and more come into our communities. New technology in dining (with colored lighting and digital picture frames) is now being used to entirely transform the look and feel of dining venues from afternoon to evening. Communities have even added bowling alleys and video game arcades to become more family friendly. 
But what needs to come next? To help explore this question, I reached out to several friends and colleagues in the field for their insights.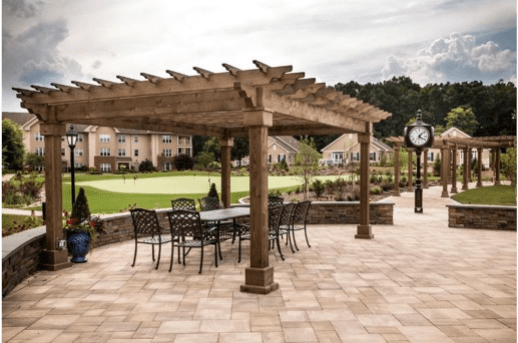 Drew Robertson, VP of sales and marketing for Liberty Lutheran in Pennsylvania, told me about Palmer Park, a recent addition to Liberty Lutheran's The Village at Penn State. Palmer Park, designed by Arnold Palmer Design Company, is a fully landscaped park in the center of The Village at Penn State. It features a professionally contoured golf putting area, a village green, beautiful gardens and a multi-purpose area for recreational activities, including a terrace for al fresco dining.
Tom Mann, a former Love & Company teammate who is now VP of sales and marketing at Moorings Park in Naples, Florida, has a different and exciting vision for the future of Life Plan Communities.
"Improvements in technology and increases in home-based services are making staying at home an even fiercer competitor than it was in the past," Tom said. "I believe that, to avoid going the way of the horse and buggy, Life Plan Communities need to sell—and deliver—the fountain of youth. The way we can do that is to develop fully integrated health and wellness programs that tie together the resident's doctor, dietitian, personal trainer and activities team, along with their personal biometrics data from a tool like an Apple Watch, so that everyone is sharing the same information and results.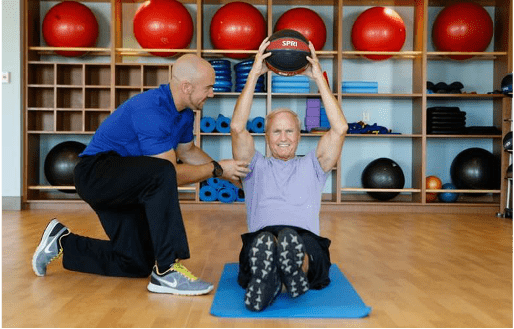 "Moorings Park Communities has the closest program to this that I've seen in senior living," Tom added. "We have partnered with Naples Community Hospital to offer a concierge physician practice as well as access to Mayo Clinic specialists offering telehealth consultations and access to cutting-edge advances in medicine within an expanded system of care and providers. Plus, we have a Center for Healthy Living at each campus, where a fitness instructor lays out a prescribed plan for the resident, and the information is passed on to the doctor. They then work together to prescribe what's next for the resident. Our goal is to expand this to include nutrition and activities as well."
Mike Martin and his colleagues at RLPS Architects in Lancaster, Pennsylvania, offered several ideas on what they are looking at when developing plans for new or expanding communities. Wellness amenities on the table include spin bike rooms, rock climbing walls, miniature golf courses, labyrinths, kayaks and canoes and bike-sharing programs. Dining's continued evolution includes chef's tables, cooking classes, pop-up dining venues and wine bars and wine cellars. Dog grooming stations, music practice rooms, metal sculpting spaces, rooftop lounges and even foosball are other concepts being explored.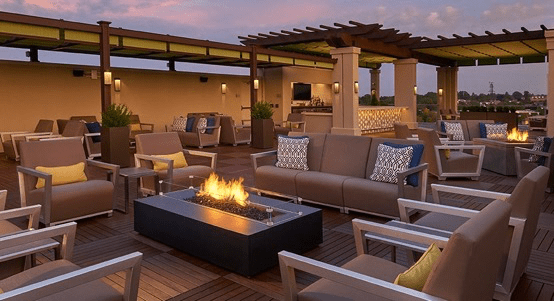 While social distancing remains a priority, there has been renewed interest in activating outdoor spaces that provide opportunities to gather safely in small groups. The use of these spaces can expand when incorporating shade, fans and heating elements. Current surveys of residents, staff and prospects point to the need for comfortable visitation rooms in controllable locations typically near the front door.
At larger communities, RLPS is developing event spaces that can be used by the community or by outside groups in the future. An example is Chautauqua Hall at Willow Valley Communities in Lancaster.

Regardless of exactly what the next generation of amenities may include, the consensus among those we talked to was clear: We absolutely have to continue to reinvent what a Life Plan Community is to stay relevant to the next generation of consumers. As Tom noted in his closing comments, "We need to make assisted living and long-term skilled care obsolete as fast as possible."
What do you envision for the next generation of senior living amenities? Let us know. We'd love to publish Part II of this blog in the near future.