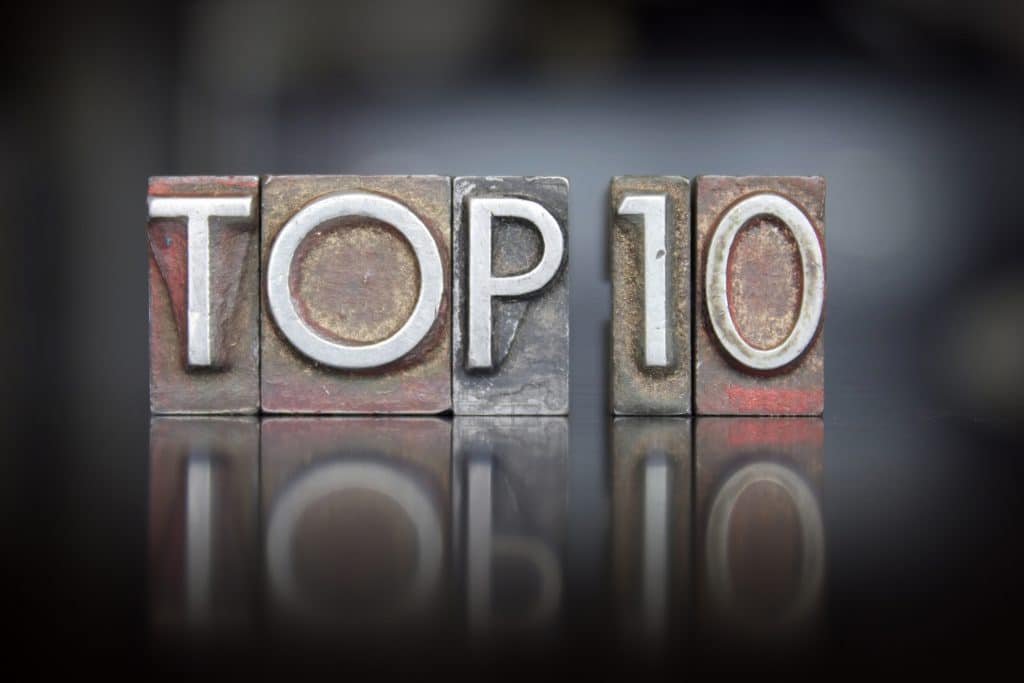 We did a lot of writing in 2018! Our Leaders' Board blog covered all sorts of topics in the senior living field, including design, master planning, financing, market research, marketing tactics, trends, industry disruption and more. Here's a list of our most popular senior living blogs of 2018 – simply click each blog's title to read it.
In this piece, we discuss coming trends for senior living for this past year and take an even bigger leap in predicting what will come in the future. We forecast trends that will affect the senior living field ranging from food to "gray divorce" to wellness to senior employment trends.
This blog was the first in our well-received series on the "age of disruption" in senior living, focusing on how the most progressive organizations in the senior living field are preparing for the future. This blog post in particular highlights how Asbury Communities have invested significant resources to prepare for the future of senior living by redoubling their efforts relative to technology and operational efficiency.
"The Reasons for Growth" takes a deep dive into the projected growth expected for the senior living field and the ways that organizations must adapt to this coming "wave" of boomers. In it, Tom Mann, Principal at Love & Company also provides detail about the value of partnerships (with businesses inside and outside the field) and how progressive organizations are adapting their service lines for the next generation.
This blog takes aim at what may be keeping many senior living leaders up at night: staff recruitment and retention. We weave in wisdom from other senior living leaders, such as Randy Richardson of Vi Living and Jacquelyn Kung of Activated Insights for their perspective on one of the biggest challenges facing our field – and how to conquer it.
This blog focusing on the "truth about our future" is the final piece in 2018's "age of disruption" series on our Leaders' Board blog. Here, we write about the simple fact that people are living longer, and our field will have to adjust. Senior living leaders will need to consider contract options, healthcare services, resident demographics, wellness, and more – and the blog takes a detailed look at each consideration.
Senior living thought leader Jacquelyn Kung, CEO of Activated Insights, graced our blog with this piece that highlights something that many of the blogs on this list have done: describing how senior living communities can prepare for the future, which actually may already be here. Jacquelyn covers some core issues that all communities face, and what long-term solutions can help mitigate those challenges and best prepare communities for the future.
This piece is all about the "where" of an effective senior living organization. We highlight the success that Asbury Communities has had with the revamp of their corporate office. This blog goes into detail about how an effective and energizing workspace can spark positive change for the company's whole culture, and how looking outside the senior living field can be a great inspiration to get started.
This blog focuses on one of the most important parts of any senior living organization – tracking and organizing leads. Our VP of Sales Services, Susan Dolton, gives an insider's look at what can help a community's sales team most when it comes to selecting and using a CRM. The blog highlights four key factors and functions to keep in mind when choosing what software or solution you'll use as the "backbone" of your lead database: lead scoring, digital leads, reporting and customer support.
In this one, our own Tom Mann uses this blog to share a personal, sentimental story about his own relationship with the senior living field and the positive impact that senior living had on his father. Tom touches on how he has seen firsthand the benefits of senior living communities, and how it's sparked his passion for our field.
This blog was one of our most popular for 2018 for a reason, and it made this list after just a few weeks of being published. That reason? The importance of master planning when it comes to a senior living "blue sky" project or major expansion. In this blog, guest blogger and CEO of Witz Company, Craig Witz, highlights his mantra for master planning: "Words, then numbers and then lines." To find out what he means, you'll have to give the blog a read!
Of course, we publish dozens of blogs throughout the year, each packed with valuable insight and information for senior living leaders. You can access our full archive of blogs here, and if you would like to dive deeper into a discussion of any of these topics, feel free to call Tim Bracken at 410-207-0013.