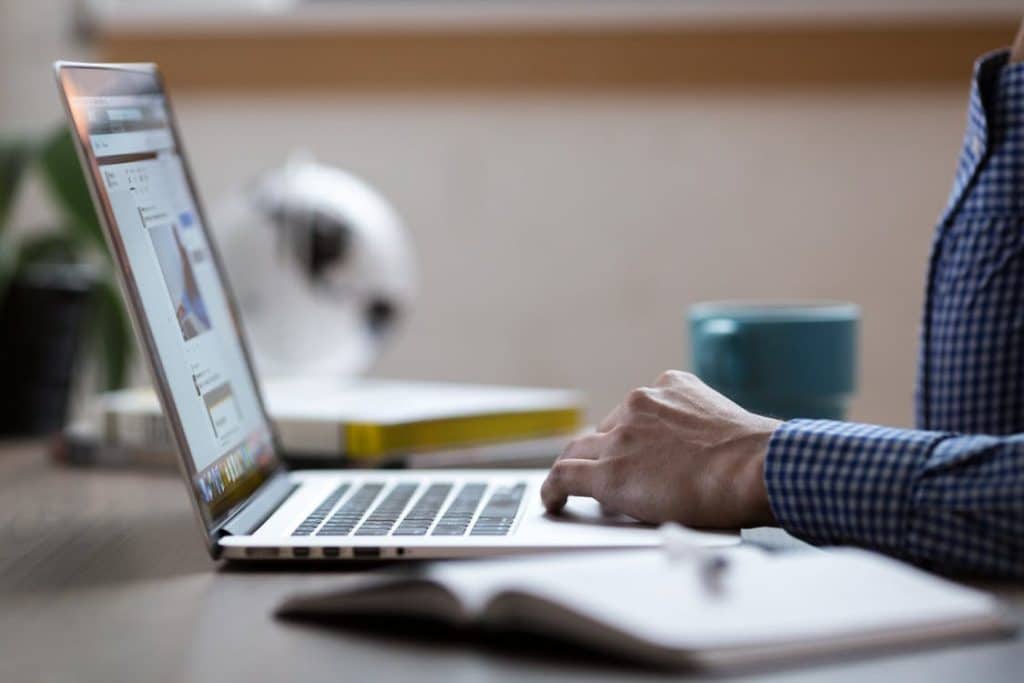 In the face of COVID-19 and the sudden changes brought to how senior living organizations can engage with prospects while ensuring everyone's safety, it's fair to say we're navigating uncharted waters.
But in the midst of all the change and uncertainty, the question is not whether to continue marketing your community, but rather how to market your community. As we discussed in our recent webinar, continuing to market is achievable with a few necessary adjustments and the implementation of tools that maximize digital and virtual opportunities.
Without the ability to meet face-to-face with prospects or priority depositors, marketing and sales teams must use digital tools and transition to making connections both digitally and virtually to keep leads nurtured and on track. Here is a quick primer on the tools you will need to market your senior living community in today's ever-changing environment.
Tools required for virtual communication
One of the most popular technologies that organizations in all sectors have used to stay connected while team members are unable to meet in person is videoconferencing. Fortunately, current hardware and software solutions make videoconferencing moderately easy, but your organization will want to cover the basics (and practice!) before scheduling or holding any virtual appointments with prospects. Here are a few essentials for establishing an effective videoconferencing setup:
1. A quality camera
Most laptops have built-in webcams that work for one-on-one video calls. However, a safer bet is an external webcam, which is not only portable and shareable among teammates, but also is easier to position so that it captures a better overall view of who's on camera. High-definition webcams can be sourced for well under $100. And don't minimize the use of smartphones. If salespeople are directed to use their smartphones for one-on-one video appointments or recording video messages and announcements, smartphone tripods are a low-cost way ($25 or less) to ensure a stable, professional shot. 
2. A speedy and stable internet connection
Videoconferencing requires much more internet speed than basic email or online chat functions. A high-speed broadband connection of at least two megabytes per second (mbps) will suffice for high-definition videoconferencing. High-speed internet is basically the norm these days, but you can easily verify the speed of your connection by using an online internet speed checker such as www.speedtest.net. You also want to be sure that your connection to the internet is stable, so place your videoconferencing device in an area that receives a strong wireless signal via Wi-Fi or cellular network. To be extra sure, consider hardwiring an internet-supplying ethernet cable into your laptop.
Taking these network-related steps beforehand will ensure that the video will be crisp, clear and uninterrupted on your end—and it eliminates potentially embarrassing technical difficulties while video chatting with a prospect. 
3. A selection from the sea of software 
What will your team use to ultimately connect with prospects? For videoconferencing, multiple software programs have their own features and benefits. Zoom, Skype and GoToMeeting are all well-established providers of videoconferencing solutions. These work well for when you want to see more than just the other person; you can share files and your computer screen as well as schedule times to meet in virtual meeting rooms with customized invitations and privacy.
FaceTime and Google Hangouts can also work well for casual video calls with prospects when the main goal is (virtual) face-to-face communication, such as an initial inquiry where your sales team can put names to faces and vice versa for the prospect.
Be aware that FaceTime is the term commonly used for video chatting using a mobile device, but FaceTime is an Apple-specific tool, so it only works with Apple devices like iPhones and iPads. So you may need to use alternative software that accommodates Android or other operating platforms. Mobile app versions of Skype and Facebook Messenger can be helpful as they are cross-compatible for different brands and versions of smartphones.
3 ways to use tech to connect with prospects now (but be sure to practice first!)
With the hardware and software handled, your team can now decide how to conduct marketing efforts using virtual tools. Our COVID-19 blog series goes more in depth into these virtual tools overall, while this post covers the nuts and bolts of these tools to ensure you can effectively use each of them. 
1. Virtual events
If your organization is canceling or postponing on-campus events, it can instead host a virtual event using one of the videoconferencing solutions mentioned above. You will want to set a specific time and date (perhaps the event date that was originally scheduled), and provide a way for prospects to easily connect to the session by sending a web link invitation via direct mail or email.
As with any virtual tactic, it is imperative that you practice with your internal team before hosting any public sessions. For a virtual event, try creating a practice event and share the link with your team, just as you would with prospects. Practice ensuring that everyone can log into the session and that your audio and video are broadcasting properly. It is also wise to have your internal team log into the session from various devices and locations to give a more realistic example of the many ways that your prospects will access it. 
2. Live video
Typically, a more casual—but highly conversational and genuine—method to connect with prospects is by hosting a live video, typically via Facebook Live. With Facebook Live, you will run the session from the Facebook Live platform with your organization's Facebook Page acting as the host (not your personal profile).
Be sure that anyone on your team hosting a Facebook Live session has the proper access to the community's Facebook Page. And, as with any of the other tactics, be sure to practice. Facebook Live allows you to go live immediately, or you can choose for the livestream to start at a specific time, such as 10 a.m. Tuesday, for example. Either way, prepare—you don't want your prospects to get a notification that your organization is live only for them to tune into an empty (or unprepared) office!
3. One-on-one meetings
Just like a connected call, one of the most valuable ways to connect with a prospect is with a direct, private discussion. If you have a prospect who has interest in a particular floor plan or has specific questions about the community, you can use video to provide a virtual tour.
Ensure your emails are in order
When the need arises to communicate rapidly with prospects, email is usually the best and most efficient option. Whether directly via your CRM or through an email marketing platform like MailChimp or ConstantContact, review these best practices before unleashing an email on your entire lead base. Consider these things when taking advantage of the opportunities afforded by email communication:
Do you have permission to email all of your leads?
 You can obtain email addresses in many ways (online landing pages, in-person sign-in forms at events, phone calls, etc.). However, just because someone provides an email address does not necessarily mean you can email that address with marketing communications outright.  
Strict anti-spam and GDPR laws can levy hefty fines on your organization (more than $40,000 per email sent), so it's best to ensure that everyone who provides an email address also provides explicit permission to use that email. You can obtain permissions by running an opt-in campaign before any marketing messaging goes out. Opt-in campaigns don't take long and are well worth the advance caution to ensure you have permission to email the leads on your list. 
Are your leads' email addresses organized properly?
Any CRM or email marketing platform grants your team the ability to tag, organize and categorize leads using just about any criteria you can imagine. You won't want to waste time sending a virtual event invitation to a lost lead, so make sure to segment your email lists accordingly. Try using tools such as segments, groups and tags to define unique audiences.  
2 final boxes to check
With all the options available to transition your organization's marketing efforts to online tools and tactics, here are final reminders that can help get (and keep) it all in gear.
Keep it consistent. Try to stick with one system, organization-wide, so that your sales team and prospects are only exposed to one platform that has the same look and feel no matter the meeting type or sales counselor using it. Using one system will also reduce the margin for error from an IT and training perspective.
These tools don't have to be temporary. The upfront costs for hardware, software and downtime may cause some stress, but it helps to realize that marketing is always changing. With that, our prospects are always changing, too. Since current challenges are accelerating changes to how we communicate with today's seniors, a video call or virtual event may be our field's new normal. Laying the groundwork for these tools now will allow your organization to be even more prepared for the "silver tsunami" of boomers who will be making their retirement decisions over the next decade.
We hope these tips are helpful, actionable and practical. Be on the lookout for the remainder of our special blog series on navigating the senior living marketing challenges presented by COVID-19, and feel free to reach out to Tim Bracken (tbracken@loveandcompany.com or 410-207-0013) to talk through any particular challenges your organization is facing. We're always thinking, and we're here to help.