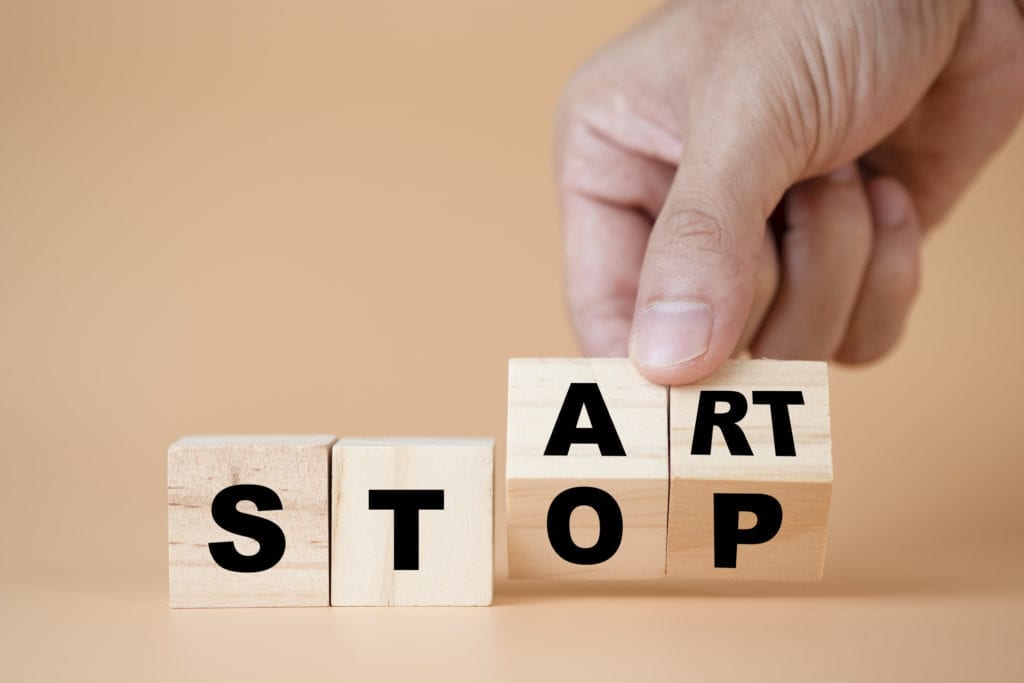 Now more than ever, our seniors need to know that some certainties exist in their futures, and a move to your community could be one that brings them great peace. This is why it's so important to not only maintain contact with your current prospects, but also create connections with new ones and ensure your community's message and mission are presented as solutions in this time of uncertainty.
With much of the nation hunkered down in their homes, many of your prospects will value and appreciate the opportunity to connect with your sales team members in a more personal way—all we have to do is get innovative with how those connections are made in this new environment.
In this blog series, COVID-19: Marketing During Uncertain Times, we've touched on what your community needs to know to prepare for both standard and crisis communications, the easy-to-use senior living marketing technology you need to set up in order to continue communications with your audiences, as well as the best practices and tips for connecting with prospects virtually. Now let's discuss some key things you can do to connect with your prospects.  
1. If you haven't yet—cover the following bases.
Go through all of your content and collateral and, where possible, remove any mentions of events, tours or gatherings. These mentions will likely be found in automated emails, scheduled blogs and social media posts, traditional and digital ad placements, and certain website pages. Be sure to also remove or redirect any event promotion. If your community has a published COVID-19 statement, you could use that link to redirect this traffic.
2. Increase—or at least maintain—traditional and digital advertising.
Prospects now have more time and reason to read newspapers and scroll social media channels, so ensuring your presence and meaningful messaging can be found in these spaces is important. And with more time at home, direct mail, in particular, may offer a unique opportunity to connect with your prospects. For example, you could send a postcard series that strategically unfolds a "conversation" over the course of several weeks. Given we are trying to help communities spend as efficiently as possible right now, we've been creating and offering several of these postcard series for our clients at steeply reduced pricing. Your community could also send activities to engage the mind, such as crosswords or brain teasers, or a simple "stay in touch" postcard encouraging them to follow your community on social media for the latest information. Postcards present a great opportunity to offer the chance to attend a virtual event or have a one-on-one call in a cost-effective way.
3. Don't cancel your events—bring them to the digital space
If you had events planned for April and May, contact all who RSVP'd to see how they'd like to connect digitally. Offer the option to attend a Facebook Live "Meet-and-Mingle," a webinar or a Q&A session through Zoom or JoinMe. (This will also give you an idea of which virtual events and experiences to prioritize.) You can also use the opportunity to see if they'd like to set up a virtual one-on-one, so that you can answer any questions they might have about securing a future at your community. But we know these virtual events are easier said than done. So, here are a few things you can do to get set up for success:
Create a sense of community.
If you do a Facebook Live event, have a fun theme, e.g., coffee and breakfast, lunch and learn where everyone has their favorite lunch at home, a tea and cocktail hour—something to stir the camaraderie. With many confined indoors for much for the day, a little human connection will no doubt be welcome. Since many seniors have Facebook accounts, this may be a pretty easy way to connect.
Generate some excitement.
You can incentivize attendance by offering gift cards or door prizes. Consider purchasing your gift cards and prizes from local businesses to show support for your local community.
Practice, practice, practice.
No matter the tool—be it Facebook, Zoom, Skype or any of the other tools we discussed in our post about the best ways to connect with prospects virtually—it's important that your team knows how to smoothly navigate its use.
Be sure to save the how-to guide for your preferred tool in a document that can be shared, so that you can offer it as a resource to virtual event and meeting attendees (screenshots will be appreciated!).
Record your sessions and re-use them.
In these coming weeks, it's inevitable that your team members will find themselves in a pinch for needed digital materials and content. To make the most of your time and energy, we highly recommend that you create content that can be easily reused and/or repurposed. Here is a quick picture of what reusing/repurposing might look like:
Use your list of FAQs to direct a few video or webinar topics. Record your responses to the questions in short and sweet clips—no more than 15-20 minutes for a video and no more than 30 minutes for a webinar recording. (If you are more advanced and have the tools, you can record a long video or webinar to be broken into smaller segments in post-production.) Later, you can use single-topic assets in everything from social media posts to email to paid advertising. You can also place them where appropriate on your website. This digital activity will accomplish two things: (1) It will allow the information to register with the prospects in a more meaningful way, and (2) it will also give you insights as to what their interests are and how they are engaging with your community. This type of digital activity may even add to your lead scoring system.
We hope these tips are helpful, actionable and practical. We invite you to check out the remainder of our blog series on navigating the senior living marketing challenges presented by COVID-19, and to watch the recording of the webinar we hosted on the topic. Finally, feel free to reach out to Tim Bracken (tbracken@loveandcompany.com or 410-207-0013) to talk through any particular challenges your organization is facing. We're always thinking, and we're here to help.