Guest blog by Amy Lampo, ASA, MAAA & Chief Operating Officer of A.V. Powell & Associates, Inc.
From an actuary's point of view, there are a few key trends that have developed over the last several months that could have a big impact on our sector. Here are three trends to watch from the eyes of senior living actuaries.

1. Continuing Care at Home (CCaH) programs combining with CCRCs/Life Plan Communities.
For a CCaH program, the Life Plan Community resident market provides a captive census base that is immediately available to share overhead costs that would reduce stabilization subsidies and possibly lead to lower fees. For a Life Plan Community resident, the care coordination approach of the CCaH is expected to reduce institutional usage and allow for aggressive aging-in-place. Moreover, combining a CCRC fee-for-service contract with various CCaH options provides a cafeteria menu of options for prospective Life Plan Community residents that should prove attractive.
2. Resident groups becoming more active and influential.
Resident associations are moving beyond the boundaries of an individual Life Plan Community and are organized on state and national levels. These resident associations are seeking a place at the table for policy and regulatory discussions related to Life Plan Communities.
3. Expansion and renovation activity accelerating on existing campuses for Life Plan Communities.
Growth through mergers and acquisitions has been the talk of the industry in recent years. In the short-term, we foresee increased activity in expansion and renovation of existing Life Plan Communities.
About the author: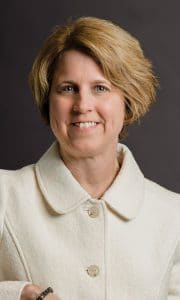 Amy Lampo, ASA, MAAA is a consulting actuary with experience in the health care and pension industries. She has been with A.V. Powell & Associates since 1994. In previous positions with a nationally recognized actuarial firm, she conducted actuarial valuations and experience reviews for defined benefit pension plans.
—
To stay up-to-date on all the trends within the senior living field, click here to sign up for Love & Company's Leaders' Board newsletter. For a deeper dive into how these trends can impact your organization, call Tim Bracken at 410-207-0013.