For many years, the sales centers of senior living communities and home builders have contained similar elements. Floor plans, site plans, architectural renderings and samples of flooring, cabinets and countertops have been available for prospects to view. Often, a fully furnished model apartment is created at a great expense to the sponsor. For blue sky/greenfield communities, the challenge has always been to create the vision of the community's lifestyle long before it opens.
New technology in the sales center will allow prospects to envision the residences and amenities of new communities in a completely different way.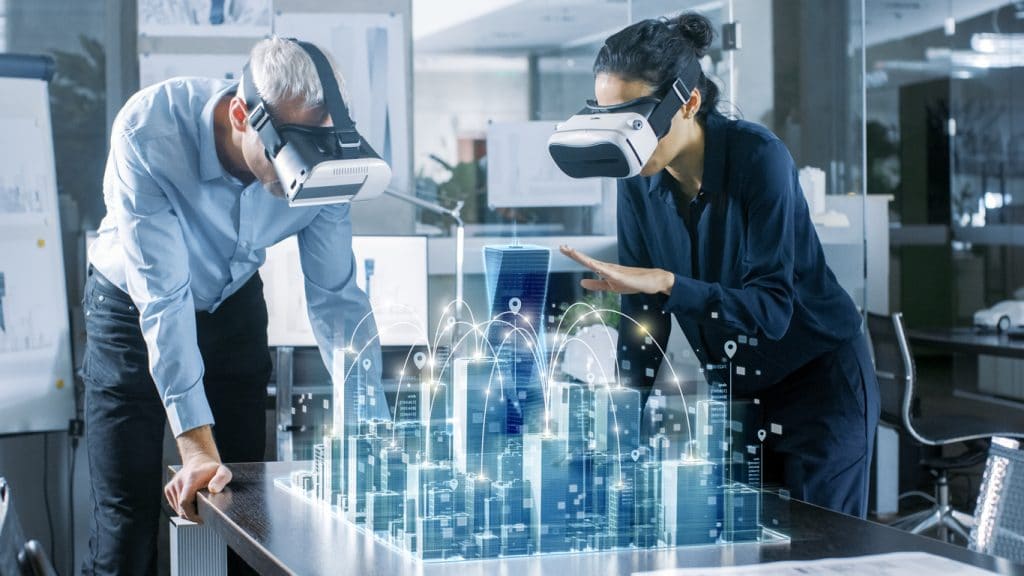 Right now, the primary options for improved visuals are 360 degree videos and virtual reality (VR) floor plans. 360 degree videos bring the community to life, allowing prospects to experience residences from multiple vantage points. Many large home builders are currently using 360 degree videos, eliminating the need for a fully furnished model home. Interactive walkthroughs like this allow the user to select different rooms within a floor plan and rotate the room for a 360 degree view. By creating a variety of videos, a community can showcase its finish options, and prospects can see how they look in every room. This technology is a huge improvement over visualizing an entire granite countertop from a 3" x 3" sample.
VR takes the concept of 360 degree videos to a whole new level. VR allows prospects to have a full immersive experience – to feel like they are actually in their new residence. Using VR goggles, prospects can "look" around a residence by turning their head. Additionally, a touch pad on the goggles allows different menu options to appear. These options include moving into another room as well as changing the cabinets, flooring or countertops.
Communities currently using VR may have three or four VR goggles with a different floor plan featured on each of them. At first, the experience of being "in the room" can be overwhelming for those new to the technology. Communities have learned to adjust the use of VR goggles for their senior prospects. Rather than strapping the goggles to the prospect's head, these communities instruct the senior to hold the goggles to their face so they can be quickly removed, if necessary. If menu options are used, the sales counselor's assistance has also proven to be helpful. Still fairly new to senior living, this technology is costly but we expect to see the overall investment decline over time as more players enter this growing market.
Of course, as technology changes the sales experience, it will also change the sales office. With improved visuals, communities will eliminate the model apartment and replace it with an environment designed for the VR experience. This environment will likely be a comfortable seating area with neutral décor so it doesn't compete with the VR experience. Communities may even give their depositors Google Cardboard so they can take the VR experience home to share with family and friends.
At Love & Company, we know the importance of staying abreast of the latest technology available to our clients. To learn more about how Love & Company can help your company plan for the future, contact Tim Bracken at 410-207-0013, or click here for a free assessment!