Guest blog by Kerry Moynihan, Senior Vice President at HJ Sims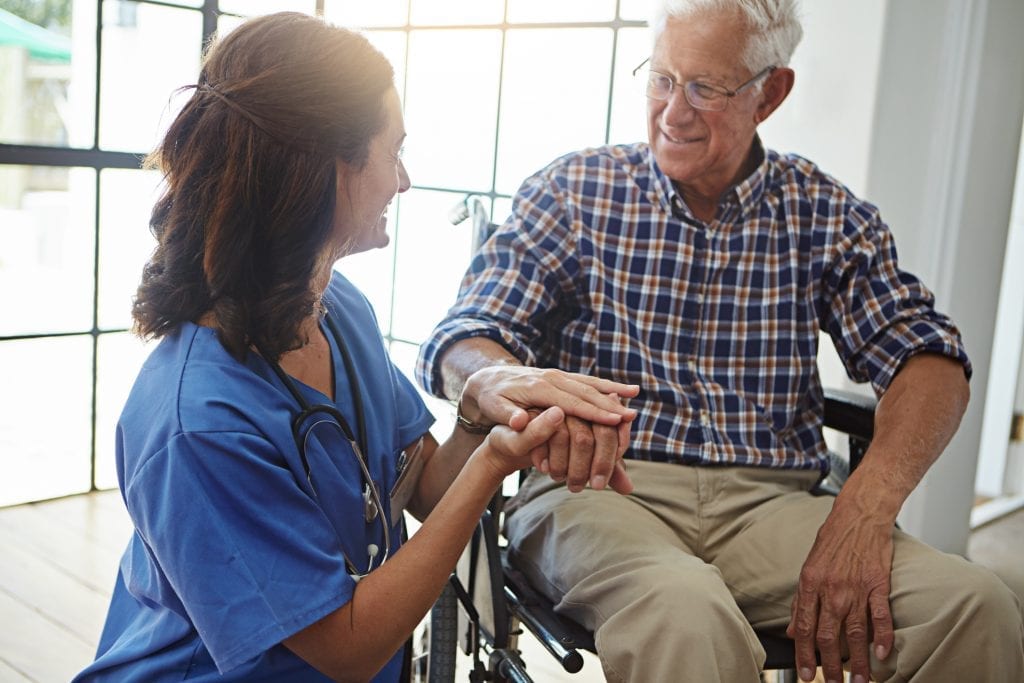 During the past 16 years, HJ Sims has hosted its Annual Late Winter Conference as a forum to gather experts from across the Senior Living industry. This past year, operators and other professionals convened at the Sheraton Sand Key Resort in beautiful Clearwater Beach, FL for a discussion of ideas, experiences, and strategies.
One of these sessions featured the way in which skilled nursing and the continuum of care aspects of retirement communities are in the midst of a transformation and providers are continuing to face challenges of delivering the full continuum while operating an efficient business for their residents. This session provided three perspectives on navigating the future of skilled nursing as organizations and communities try to grow and reposition in the current environment. Also illuminated in the session were the ways in which senior living providers will either embrace or de-emphasize skilled nursing care as part of the continuum of care.
Experts in the continuum of care look toward the future
Warren Slavin, CEO Emeritus of Charles E. Smith Life Communities, shared the perspective of a not-profit executive who is running a single campus organization with a spectrum of care. Their campus provides the continuum of care with skilled nursing, assisted living, memory care and supportive independent living, but each component is operated independently. Notably, the skilled nursing facility consists of 550 beds, which is a large operation for a stand-alone facility. Slavin provided his viewpoint on the trends, challenges, and stressors that are effecting the changes in providing skilled nursing care. He envisions facilities remaining smaller in size, but adopting a hospitality approach to environment and customer service. Certain skilled nursing facilities may seek to repurpose portions of their assets to add additional care, such as assisted living, mental health, specialized units and reinvestment in post-acute. Slavin discussed how the new vision of the continuum of care will contain more overlaps within the various components as compared to the current silo model.
James Freehling, CEO and President of Brookhaven at Lexington, provided the story of the evolution of a mid-size single-site CCRC located in Lexington, MA, for more than 30 years. Because in the early 1990s there was no assisted living in MA and skilled nursing was typically added to meet internal life care resident needs, Brookhaven operated with only independent living and skilled nursing care. Once assisted living was regulated in 1994, it was provided as a social model and the nursing home industry preferred to keep this new care type as non-medical. If a CCRC were to add assisted living to its campus, the community was only permitted to provide services to existing residents and was not allowed to admit from outside of the community. Brookhaven continued to operate with only nine assisted living units until 2005, when the internal demand was growing with a wait list. The organization then sought to expand its independent living with an additional 40 units and assisted living to 20 total units to meet internal and external needs, while creating more private rooms in its skilled nursing with private showers. Following these changes, Freehling formed a health care task force to assess the shifting needs of Brookhaven. The task force implemented change on the campus of Brookhaven in the form of de-emphasizing skilled nursing and reducing the number of beds. As well, they added assisted living units and built 49 independent living units on adjacent land.
Richard Ackerman, Chairman and Senior Managing Principal of Big Rock Seniors Housing provided insight on the development of new class "A" senior housing and how its organization was addressing the needs of today's senior population, which is continuing to change with Baby Boomers nearing retirement age. Ackerman emphasized that residential design that is based on accessibility and amenity offerings is vital to new independent living residents. Big Rock communities are implementing an operational strategy via "three pillars" (technology, wellness, and entertainment). The technology pillar provides "smart" technology with seamless voice recognition and on-site IT; these services and products are expected to assist residents and provide fully integrated technology into the physical infrastructure, while accommodating future advancement. The wellness pillar delivers all aspects of fitness, including: exercise studios, aquatic centers, aerobics rooms, on-site trainers, physical therapists, and nutrition experts, helping to promote well-being for every resident in the community. The third pillar of entertainment offers premier dining rooms and bars, movie theaters with cinema quality screens and sound systems, large auditoriums for professional and education programming, and ample indoor and outdoor lounge areas, helping residents to enjoy a sense of community. Big Rock communities are designed and operated with an emphasis on hospitality and well-being, but provide no skilled nursing care—based on the view that retirement communities are focused on the consumer and skilled care is shifting toward rehabilitation and short-term stays. Hence, residents are provided wellness services, within a residential assisted living or memory support environment, versus skilled care. This allows the community to have little to no reliance on non-private pay revenue sources to eliminate financial uncertainties that accompany the Medicare and Medicaid reimbursement programs that are associated with skilled nursing.
The speakers described ways in which non-profit and for-profit organizations are evaluating the ever-changing care component need of the continuum, along with transforming residential consumer needs. Each organization advocates for less reliance in the future on traditional skilled nursing care in the senior living environment.
About the author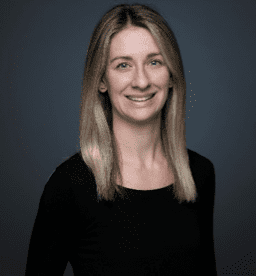 In 2011, Kerry joined the Investment Banking team at HJ Sims as Assistant Vice President, primarily focusing on client relationships in the Northeast. Kerry was later promoted to Vice President and expanded her focus to the mid-Atlantic. Following her relocation to Florida, Kerry transitioned to Director of Organizational Development, a more internal role where she provided central support to bankers and furthered their ability to better serve clients. During this time, Kerry focused on establishing processes, systems, and reporting that improved the flow of information and data across the team. She also worked closely with management on key strategic planning efforts.
After experiencing firsthand the ways in which an organization and its staff can provide immense relief to a struggling family, Kerry felt called back to working directly with clients. In 2019, Kerry took responsibility of co-leading business development efforts throughout the state of Florida. She continues to play a vital role in the expansion of the HJ Sims Investment Banking platform as a member of the firm's Management Committee. Read more on the HJ Sims website.
For more information about HJ Sims, click here.
—
To stay up-to-date on all the trends within the senior living field including the possibilities that mixed-use development could offer your organization, click here to sign up for Love & Company's Leaders' Board newsletter. For a deeper dive into how these trends can impact your organization, call Tim Bracken at 410-207-0013.