By Dan Rexford, Vice President of Marketing Innovation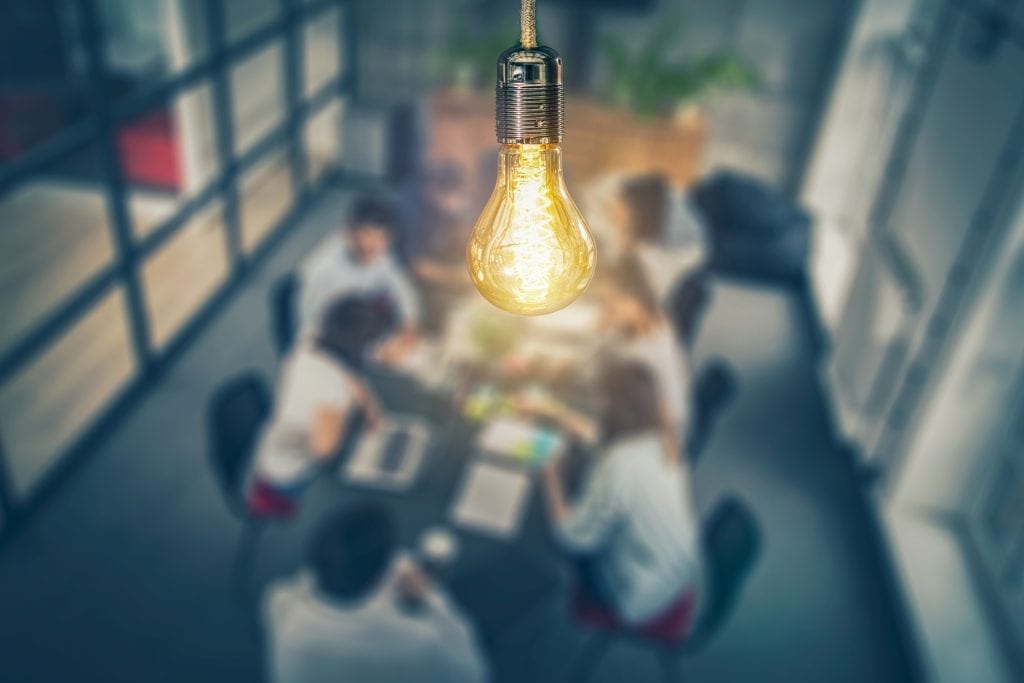 I often have senior living salespeople ask me, "What are the best senior living marketing tips?" Senior living is a complex business whether your organization calls itself a retirement community, Active 55+, Life Plan Community, Continuing Care Retirement Community (CCRC), assisted living, nursing home, skilled care or memory care – and whether it's for-profit or not-for-profit.
Part of what makes this business so complex is the changing nature of marketing. In fact, after speaking with retirement sales counselors across the country, Love & Company recently published a white paper that addresses the dramatic impact that phone spammers and email spammers have had on our field. This white paper is a must-read for every senior living CEO, VP of Sales and Marketing and Sales Director.
In addition, the growing importance of digital (internet, social media and email) marketing has changed how our prospects process information, making voice-to-voice exchanges even more important.
To help you tackle these challenges, we will publish three blogs, and each blog will provide 10 of today's best senior living marketing tips.
THE BEST SENIOR LIVING MARKETING TIPS: 1-10
1. Utilize forward-looking stories and testimonials of the people who live in your community. By forward-looking, I mean stories of what the people of your community are accomplishing today, such as volunteering, physical pursuits, activities, hobbies, work, etc. While it is worthy of celebration when someone turns 100, focusing on age plays into the stereotype of what people think senior living communities are all about. Thus, a press release about that person turning 100 can actually hurt your marketing efforts as it likely reinforces stereotypes.
2. Avoid words and labels that subconsciously signal that your community is an "old folks' home." Words to consider dropping from your marketing vernacular include resident, independent living, Continuing Care Retirement Community, retirement, senior, activities, etc. If you are worried that your target audience won't recognize that the ad is for them, remember that imagery can help signal to prospects that your ad is targeted for them. Make sure that your broader team, not just marketing, refrains from using these negative words.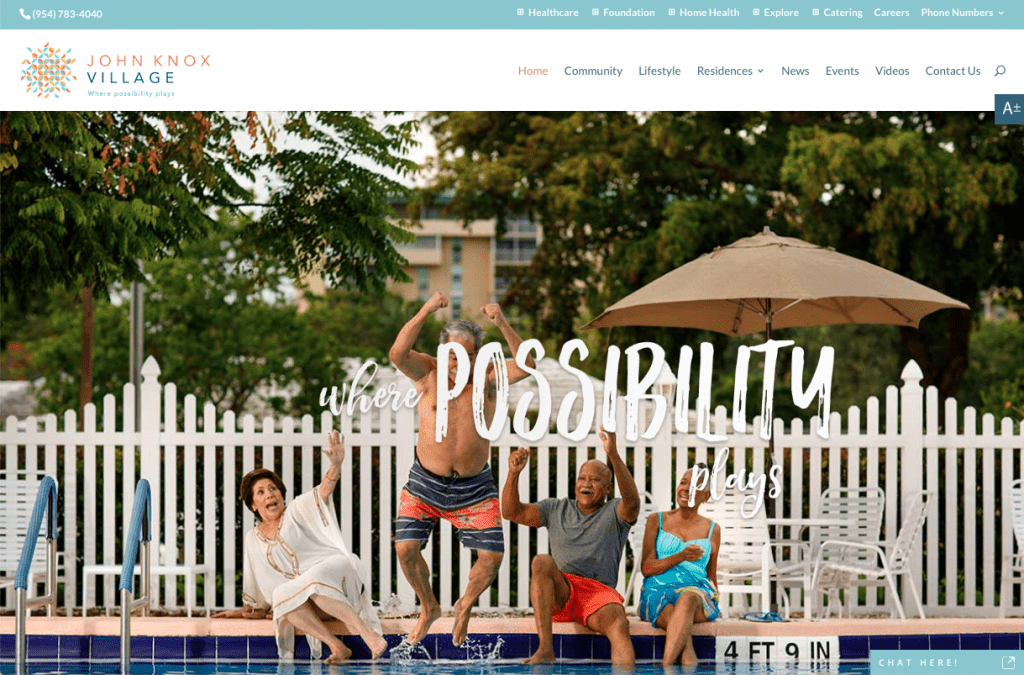 3. Follow up with a lead inquiries as quickly as possible. According to the Real Estate Trainer (RET), nearly 78% of prospective homebuyers stick with the agent who answers them first. In fact, RET recommends responding to all inquiries within 5 minutes. You risk missing the vitally important first response position if you go any slower. In addition, you're then committed to the vicious cycle of attempted follow-up calls, which becomes increasingly difficult with declining connection rates on phone calls.
4. DO NOT let any phone calls go to voice mail! When you consider the average cost per lead and how difficult it is to connect with our prospects in today's world, answering the phone becomes a priority. If you must, have incoming phone calls roll over to the next well-trained person in your office.
5. Strike while the iron is hot. Follow up all appointments with a timely and highly personalized touch. Consider video services like BombBomb, Loom and Vidyard GoVideo that provide you (the marketing team and the retirement counselors) with tools to easily create eye-catching emails with video images and links embedded. For example, if your prospects loved the master bedroom closet, send them a video of it (one hour after their tour) with a message, "Hey, I just wanted to remind you of what you loved about this villa!"
6. Utilize call tracking phone numbers in your marketing. They help you track which marketing tools (direct mail, TV, radio, digital and print advertising) are working. In addition, because many of the call tracking providers will record incoming phone calls, call tracking can become an effective sales training tool.
7. Give prospects the option to RSVP to events via phone, digital forms on your website or Facebook page, or through text. Once the RSVP is received, acknowledge it ideally with a salesperson following up with a phone call but at a minimum with an auto response (for digital or text RSVPs). In the auto response, be sure to ask for a cell phone number in case there is a change in event plans.
8. Garner as many online reviews as possible. Focus on Google and Facebook reviews to start. As prospects become more and more reluctant to talk with salespeople, they have become more reliant on reviews. According to recent research by Caring.com, senior living communities with 15 or more reviews convert leads at a rate approximately five times higher than those with just one to two reviews. The communities with a higher level of reviews also generated seven times more tours and eight times more move-ins.
9. Answer ALL reviews. When someone takes the time to write a comment or a review (whether it is positive or negative) about your community, that comment/review deserves a response within 48 hours (if not sooner). In today's world, prospects (and Google) place considerable weight on what other people say about your community. In fact, 72% of customers will not make a decision without reading online reviews, and 85% of people say they trust online reviews as much as personal recommendations.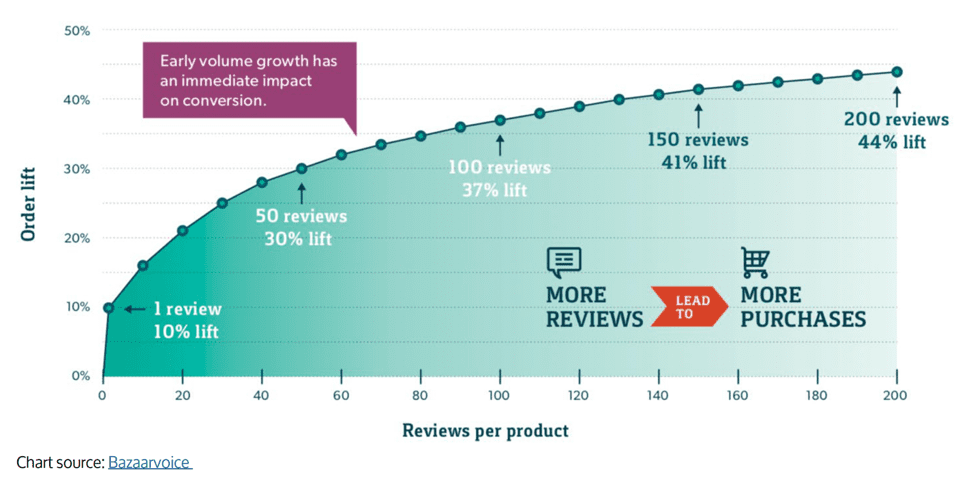 10. Ask for positive reviews. One good way to do this is to reach out to current residents and their families and explain the value of positive word of mouth. Then direct them to an online review site where you'd like to see your reviews bolstered. You might even consider awarding a substantial prize to the sales counselor who persuades the most people to write a positive review. User-generated content influences customers more in making better buying decisions than search engine results.
I hope you found these tips helpful! Stay tuned for parts two and three, which will add 20 more of the best senior living marketing tips to this list.
—-
If you would like to chat in depth about any of the tips mentioned above—or how your organization can put them into practice—feel free to reach out to Tim Bracken at 410-207-0013.