Guest article by Lisa McCracken, Director, Senior Living Research and Development, Ziegler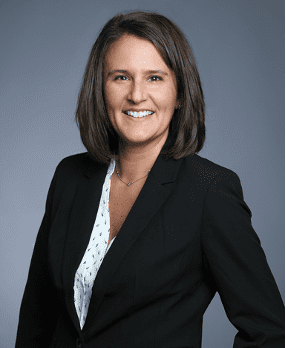 The 2020 LeadingAge Ziegler 200 publication reported that 34% of the largest not-for-profit senior living and care organizations are in a formal joint venture of some kind. The most common joint venture partners are other senior living providers and hospitals/health systems. We find that it is common for senior living providers to enter into joint ventures for owning and operating home and community-based service platforms such as home care, home health or hospice. Joint ventures for PACE (Program for All-Inclusive Care for the Elderly) are commonplace as well. There are other partnerships that exist on the bricks-and-mortar side of the business but are often less common than joint ventures with home and community-based service lines.
Why Enter into a Joint Venture?
There are a number of reasons why senior living providers enter into joint venture partnerships. The list below is a sampling of some of the more common drivers.
The ability to diversify into alternative business lines with pooled resources from partners (human resources, capital) allows for growth that may not otherwise be possible alone.
Each partner may have unique areas of expertise that the other does not have, which collectively allows for greater depth and likelihood of success with a particular venture.
It may not make sense in your particular market to launch your own initiatives if the depth of the unmet consumer demand is not there. There is more to gain by partnering together on the initiative than fighting for a more limited return because the market is over-saturated.
If the organization is historically risk-averse, entering into a new venture with partners spreads that risk across the multiple entities. If the venture were to struggle, the partners would equally carry that risk as opposed to a sole entity bearing all of the losses.
The business of senior living and care is becoming much more complex by the year and partnering on smaller, joint-venture arrangements can be a stepping stone to more advanced arrangements and partnerships in the future. These relationships allow the partners to increase their familiarity with one another. After a successful initial joint venture, it is not unusual for some of those same partners to come together for other initiatives in the future.
It will be important to understand each partners' objectives prior to entering into a formal arrangement and to structure the partnership to align with those goals. Conversely, it is important to understand what each partner wants to avoid by entering into a new joint venture initiative. Specifically, it is generally important to discuss the scenario by which a partner wants to exit the arrangement or if a particular venture is not being successful. Understanding how success is defined and how to respectfully exit or dissolve a relationship if needed will be important.
Not-for-Profit Examples of Joint Ventures & Partnerships
It is often helpful to have examples from peer organizations of partnerships that are currently in existence in the not-for-profit senior living & care sector. Below are some examples.
There are many more examples than those listed above, but these can give a sampling of some of the ways in which providers can come together to advance growth initiatives.
Concluding Thoughts
It is important to note that this article specifically excluded conversations about mergers, affiliations and acquisitions. The activity in the sector for those arrangements is quite high, but it is a different level of relationship than a joint venture. A more in-depth article, "The Momentum Behind Not-for-Profit Sponsorship Transitions," has been written on this topic and we encourage readers to review that material.
Disclaimer Statement: Information contained or referenced in this document is for informational purposes only and is not intended to be a solicitation of any security or services. B.C. Ziegler and Company | Member SIPC & FINRA
—
For more articles from guest contributors and senior living thought leaders on the Love & Company blog, click here.