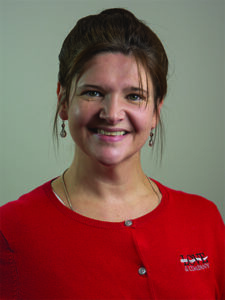 By Dana Pyles, Vice President of Client Experience, Love & Company
When senior living communities focus on branding, the natural tendency is to think about how they appeal to their prospective residents, and how they are distinctly positioned relative to their competitors. While this approach to branding certainly is important, it's not the only branding challenge senior living communities face. With today's workforce challenges, communities need to ensure they have a strong employer brand and talent acquisition plan, too.
What is an employer brand, and what role does it play in talent acquisition? I will address some basics in this article, and I hope you will join me, Denise Boudreau, the president of Drive, and Peter Corless, EVP of Enterprise Development for OnShift, for more insights on employee retention and recruitment as part of Love & Company's upcoming webinar, "Workforce Recruitment and Retention: Strategies and Insights for Optimal Outcomes" at noon on Thursday, April 7. You can register for the webinar here.
What is an Employer Brand? 
Just as a community's marketing brand communicates everything about the resident experience, its employer brand needs to convey everything about the employee experience. What is it really like to work at your community? What are your organizational values, and how do they align with potential staff members' values?
In her recent blog, "Community Culture: Your Key to Solving Staffing Challenges," Denise Boudreau addresses how to measure your culture, and how to set goals for evolving your culture over time. Once that desired culture is defined, then you can start building your employer brand to reflect that culture.
With your employer brand in place, your talent acquisition plan becomes all about communicating your employee experience throughout the recruitment process. If candidates see a recruitment ad, if they see a social post about your organization, if they see a video on your career page, or if they see a rating on one of the job aggregator sites, everything should communicate a consistent picture of what it's really like to be an employee of the organization. It all needs to answer the question, "What's in it for me?" as that's important to everybody.
As Denise said in one of our conversations, your culture needs to be reflected throughout your recruiting process. Highlight the great parts of your organization. Write your interview questions in a way that reflects the culture. Hold the interview in a location that enables candidates to experience the culture. Ultimately, you want your candidate to walk away from the experience feeling like, "Oh my gosh, this is the place for me. They speak my language, and they get me. This just feels right."
How Can We Harness This during Recruitment?
A great example of a strong employer branding program is the Success Academy Charter Schools, which operates 47 high-performing K-12 charter schools in New York City. The Success Academy has set up a career site that is linked but separate from its marketing site. It's not just a listing of available positions. It's a full website with sections on the organization's mission and culture, what the career progression looks like, its philosophy on diversity, equity and inclusion and much more. It includes success stories of team members who started in entry- or mid-level roles, then rose to positions of greater responsibility. It even includes the ability to join a wait list to hear about upcoming job opportunities!
I think there are many valuable lessons here for senior living communities. First and foremost, Success Academy is an excellent example of a strong employer brand—one that communities can model, at least to a degree if not in full. Second, providing a career compass—an understanding of an employee's growth opportunity in the organization—is very important. People want to know if your organization is a place where they can be for a while, and if so, what that looks like for them.
Now contrast the Success Academy's approach with the recruiting experience in many senior living organizations. Some communities are still working with paper applications, which is almost like a kick in the gut to prospective employees. We really need to be using technology to meet candidates where they are and to make the whole process easy for prospective employees to navigate.
What are the Next Steps?
Every community needs to have a robust applicant tracking system. Peter Corless will be addressing this in more detail, both in the webinar and in an upcoming blog, so I'll just touch on some basics.
An applicant tracking system needs to be mobile friendly, as that's where most people are going to see your ads and social posts.
It needs to be able to push messaging out to candidates that speaks to the culture you are building.
Your job description needs to be extremely succinct and contain words that fit with the values of your applicants to help engage them quickly and entice them to apply.
It needs to be easy to apply. The initial resume submission or career application should be short and easy to complete on a phone or other mobile device.
It needs to be able to respond to applicants immediately, letting them know the application was received, and thanking them for their interest.
And finally, it needs to have the capability of sending continued career-oriented messaging to further enhance brand value and serve additional career opportunities for consideration.
Overall, the application process needs to create a sense of urgency for the candidate, and your HR team needs to respond with an equivalent level of urgency.
My last point about talent acquisition is that we need to be innovative in how we think about meeting our staffing needs, especially for skilled talent such as nursing positions. It's critical to have a strong grassroots element to your talent acquisition plan. I've been involved with a lot of healthcare recruiting, and the same principles apply to senior living. We need to find ways to get in front of candidates even before they graduate. Establish partnerships with community colleges and other forums where you know there are people who meet your qualifications. This is a great way to expose them to your culture and to the experience of working at your organization. We are seeing many examples of communities that are training grounds for CNAs and other nursing students, and those communities are successful at recruiting a significant proportion of graduates after they complete their programs.
The ideas I've shared here really just skim the surface of what it means to establish a strong employer brand and talent acquisition plan. I hope you'll join me, Denise Boudreau and Peter Corless in our webinar on April 7. During the webinar, I will share more examples of strong employer brands, including more insights on the Success Academy, while Denise and Peter will share additional insights on building a strong culture and implementing effective recruiting practices.