Guest blog by Erin Hayes of Enquire
In 2019, the senior living industry will see increased cross-collaboration between providers.
This collaboration will result in a more seamless experience for patients and residents while also giving providers greater visibility into what happens when a patient or resident leaves their care. The increase in cross-continuum collaboration between providers offering senior care will serve to eliminate paid referral fees and reduce healthcare costs by keeping people away from hospitals and reducing readmissions post-discharge.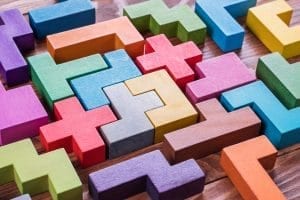 One example of this collaboration being partnerships with home care providers. As more older adults prefer to remain in their homes as long as possible, senior housing operators will utilize both technological and human resources to deliver home care services in an effort to eventually convert these "not ready" individuals into residents in the future. The benefit of offering in-home services allows providers to introduce their brand to potential residents far before they need to move out of their home. Additionally, independent living, assisted living and memory care can utilize in-home care to allow residents to stay longer as opposed to moving to a higher level of care. Not only that, but non-skilled in-home care supports will be included as a supplemental benefit in Medicare Advantage plans in 2019, according to the Centers for Medicare & Medicaid Service (CMS). Along with non-skilled in-home care supports, CMS will also include portable wheelchair ramps and other assistive devices and modifications when patients need them.
According to the Kaiser Family Foundation, one in three Medicare recipients – nearly 19 million beneficiaries – were enrolled in a Medicare Advantage plan in 2017. That number is expected to grow to about 22.6 million beneficiaries in 2019. For example, companies like Omaha, Nebraska-based home care franchise company Right at Home have announced the formation of a preferred partnership with Kindred at Home, owned by Humana and two private equity groups. Technology will also play an important role in cross continuum collaboration. Senior care CRM and call center company, Enquire, is releasing a method for providers to refer patients and residents to their network of senior housing, home care, hospice, etc. with the click of a button.
About Erin Hayes, Co-Founder and Chief Revenue Officer of Enquire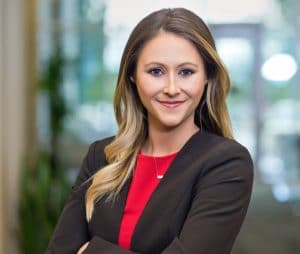 Erin Hayes is the co-founder and Chief Revenue Officer of Enquire, a leading innovator in the senior living industry. She's the driving force behind Enquire CRM, a CRM designed according to best practices for nurturing leads through the sales cycle and facilitating the admissions of residents and patients. Industry best practices, combined with cutting-edge innovation, have made Enquire the fastest-growing CRM in senior housing and healthcare. As an expert in data management and technology solutions, Erin also helps clients increase their census and occupancy by advising them on how to implement sales systems, measure performance and translate community data into actionable insights.
—
To stay up-to-date on all the trends within the senior living field, click here to sign up for Love & Company's Leaders' Board newsletter. For a deeper dive into how these trends can impact your organization, call Tim Bracken at 410-207-0013.