Community Escapes Bankruptcy's Shadow, Building Census From 61% To 94%
THE SITUATION
In 2016, Bethel obtained Westchester Meadows, which had been in the midst of a highly publicized bankruptcy and suffered from a poor reputation with residents and area consumers. As a result of the bankruptcy, the community was unable to accept move-ins for a significant period of time, and census flatlined at 61%.
THE STRATEGY
Together with Bethel, Love & Company renamed the newly acquired community "The Knolls" and developed a comprehensive marketing plan.  The plan included the full sales and marketing program that fueled the sales team's ability to achieve its goals, the corresponding performance measures needed to rebuild census, and the revenue goals needed to support the financial objectives established for the community.  The marketing plan used a confluent approach that aggressively communicated the community's new brand to the market, engaging prospects with multiple messaging points to make the most impact.
The confluent approach to these pieces captured the warmhearted spirit of The Knolls and portrayed a lively, inviting and colorful community. The materials supported The Knolls' brand and messaging points and enticed the reader to reach out to learn more about the community.
This confluent marketing and sales program helped The Knolls escape Westchester Meadows' shadow and establish itself as a competitive option in Westchester County. With Bethel's commitment, the efforts employed by Love & Company ultimately helped The Knolls steadily increase its occupancy from 61% to 94%.
Love & Company's comprehensive marketing and sales services enabled The Knolls to fully rebuild census coming out of the prior community's bankruptcy and sale.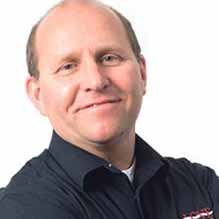 If you're interested in learning more about Love & Company's comprehensive approach to planning marketing and sales strategies to overcome census challenges, reach out to Tim Bracken to see how we can help you create a plan for your community: 410-207-0013, or tbracken@loveandcompany.com.