Case Study:
Carlyle Place
Brand Refresh Yields a Quick 10% Increase In Census
THE SITUATION
By early 2021, Carlyle Place's census had dropped to about 70%. The community—which was owned by a health system that did not understand Life Plan Communities—had several marketing and sales challenges, including a brand strategy that didn't emphasize the unique strengths of a Life Plan Community and differentiate it from the rental communities in the market; limited resources devoted towards marketing and lead generation; and recent turnover in leadership of the sales team.
With census declining even before COVID hit, Carlyle Place did not have the resources in place to be able to counter the impact of the pandemic, and census quickly dropped further.
SERVICES:
Marketing and sales program assessment, brand refreshment, marketing planning, lead generation 
WEBSITE:
LOCATION:
Macon, GA
225 INDEPENDENT LIVING RESIDENCES
RESIDENCE TYPES:
Apartments and Garden Homes
Love & Company's first step was to complete a "deep dive" marketing and sales assessment to identify the community's most significant challenges, then put in place a marketing plan and budget that had the resources needed to significantly boost lead generation and sales. We also began basic sales training to ensure the team had the right skills to succeed in the post-COVID sales environment.
We then developed an updated brand strategy that clarified and strengthened Carlyle Place's position in the market, and rolled the refreshed brand across a new website, sales collateral package and lead generation materials. The new brand strategy highlighted the beauty of Carlyle Place and its warm, welcoming residents, focused on the advantages of a Life Plan Community relative to the rental communities in the market, and communicated the community's affordability.
THE Results
While some initial lead generation activities created new leads for the sales team to work with, the weak branding of the pre-existing website and sales materials limited the impact on sales. Then, when the new brand strategy was launched through the "Craft Your Happy" campaign, the marketing and sales program took a quick jump forward, with census increasing from 70% to 80% in the first several months of the program.
The new messaging boosted results across all facets of marketing. Within the first year, there was a 149% increase in monthly social media engagement and a 43% increase in daily website sessions.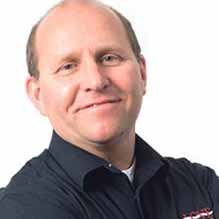 If you have any questions on this case study or how Love & Company can help your organization position your community for success with consumer research validation, reach out to Tim Bracken today: 410-207-0013, or tbracken@loveandcompany.com.