COVID-19: Marketing During Uncertain Times
By Love & Company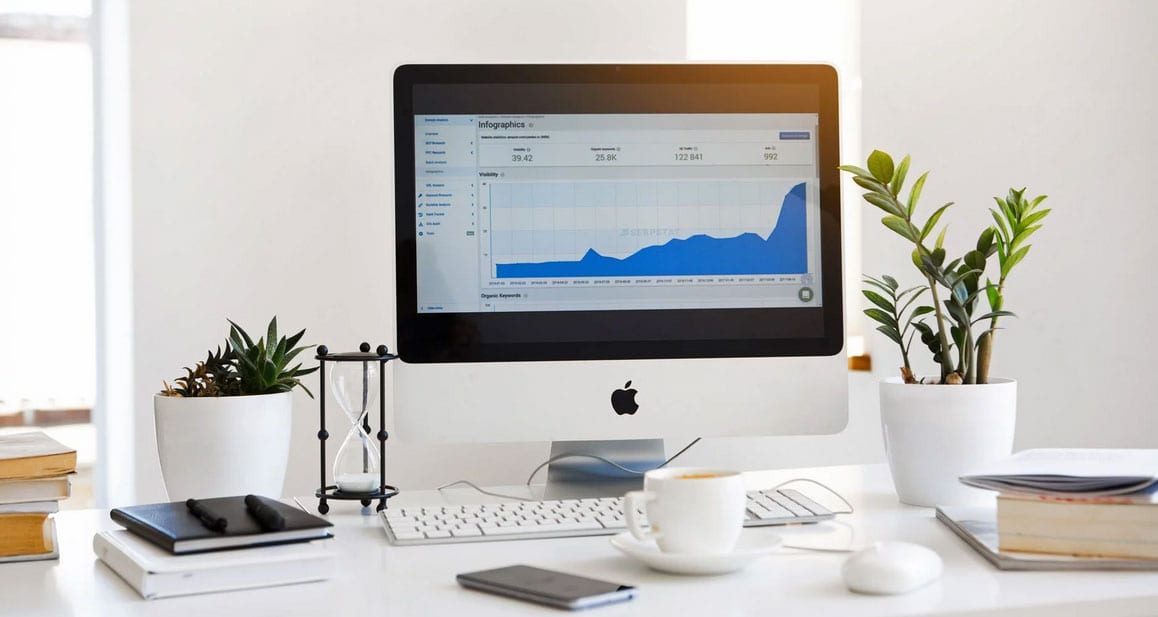 Introduction
With COVID-19 now a pandemic, the senior living field has had to make many adjustments to protect residents, staff and prospects. Not only have communities cancelled all marketing events, but also most have major restrictions on guests, and even basic internal services such as group dining have been replaced with take-out and meal delivery. The situation is constantly and rapidly changing.
However, these changes do NOT mean that you should stop marketing. It's exactly the opposite. Marketing is now more important than ever, as your organization cannot afford to let census drop too far for too long or let expansion/blue sky goals go unmet. Not all prospects are withdrawing from the move-in process. In fact, some clients are telling us that prospects are asking if their home can be ready sooner, as they want to move in as quickly as possible. So, now is the time to proactively begin planning for a new way of marketing.
In speaking with our community partners, the top questions currently on the minds of senior living leaders are:
How do we continue to create interest among prospects in moving to our communities?
How do we position our communities as safe places to reside?
What stories can we tell to show the confidence our residents have when living in our communities?
How do we interact with prospects in meaningful ways without their physical presence on campus?
How do we continue to move sales interactions forward?
In this white paper, we provide our recommendations for what your organization can do in the immediate future to replace current planned events and sales interactions.
Note: While the recommendations that follow are primarily focused on marketing and sales of independent living residences, the same principles apply to marketing communications for assisted living and memory care, and they can be readily adapted for each.
Overarching Strategy: Be Nimble. Be Creative.
The key to continuing your marketing lies in the ability to be nimble and creative in your efforts by focusing on three main objectives:
Take it online
All of the sales interactions that we have typically done in person need to be adapted to be done virtually. These sales interactions include both marketing events and individual prospect interactions and "appointments."
Keep people engaged
Prospects now have time on their hands—probably more than they want. They are likely to be more open to reading materials and personal conversations. It is a good time to establish and strengthen personal bonds with your prospects and depositors.
Focus on creative follow-ups
As you deepen your relationships with top prospects, use your knowledge of their interests and needs to identify personalized ways you can follow up with each, demonstrating your understanding and concern for them as individuals.
We will explore each of these topics in further detail throughout this white paper.
In challenging times, it is imperative that your messaging reflect authenticity and genuine concern for those with whom you are communicating. This message applies not only to general messaging on your website or in letters to residents, but also in your marketing messages. We recommend that messaging follows these basic guidelines:
Keep a calm and reassuring tone.
Tell the truth without any exaggeration. Be caring, but don't give advice on the situation.  Leave that to the experts.
Empathize with the prospect. Demonstrate that you understand that they are facing challenges, too.
Provide information that will be useful to them. Include general information about your community, insights on the decision-making process to move in, and details about the myriad support services your community offers.
Offer a way to connect with you by phone, video or text.
Weaving these guidelines into all communications will allow your prospects to stay engaged, and it will increase their comfort level during these uncertain times and circumstances.
Tailoring Your Message for Specific Audiences
The audience for your communications strategies will likely fall into one of four buckets: (1) residents who have reserved a residence or are on a waitlist, (2) existing leads in your CRM, (3) potential prospects who are not in your CRM, and (4) depositors who have commited during a community's pre-sales process. Here are some ways to approach the dialog with each of these groups:
People who have reserved residences or are on waiting lists
Primary goal: Strengthen your bond
Prepare carefully for your contact with each and every prospect, anticipating potential objections that may be raised. Objections may be virus-related, economy-related or both.
Review the notes in your CRM on each prospect, and list every reason the person decided to reserve.
Organize your counterarguments beforehand—but don't push too hard! It is not the time to oversell; rather, it is the time to listen and to be empathic. Keep them thinking about why they reserved in the first place.
And, of course, always, always agree to and schedule your next contact with them by phone, video, text or whichever means the prospect prefers.
People in your CRM (existing leads)
Primary goal: Strengthen/establish bonds
Prepare for each interaction by listing precautions your community provides that aren't available to most people isolated in their house; e.g., the availability of meals, the ability to have medications delivered, on-site primary and specialty care, and early health intervention services are on campus should someone need them.
Revisit your brand promise and value equation. Have a clear picture in your head of who should choose your community and why, and how each prospect relates to that profile.
Listen to your prospects' current concerns, and learn how they are spending their time. You can learn a lot about their personal interests and needs by finding out how they are spending their time now.
Talk about why it is now more important than ever to establish a plan for the future, and how you can help them execute a plan (available residences, how they can reserve, etc.).
Again, agree to and schedule your next connection with them.
People who are not in your CRM (potential leads)
Primary goal: Spur them to engage with you and your community
Think about what you can do for them that they can't do in their current living situation.
Seize this opportunity to get prospects to think deeply about what they want to do with their time and energy.
Provide resources to combat social isolation, such as virtual museum tours, TED Talks or a resource that your community is already producing.
Give them a voice. Listen to them, and let them know you hear them. For example, perhaps you could collect their insights on being resilient in the face of challenges, and how what they have learned during earlier crises is helping them manage this one.
As always, agree to and schedule your next contact with them.
Communities in pre-sales
Primary goal: Spur prospects to act to preserve an option
Note:  We use the word "preserve" here with great intention. Social research has consistently shown that people will go to far greater lengths to preserve something they already have than to gain something new.
Take all the presales marketing you are doing now and move it to the digital world.  Gather all of your audiovisuals and create a digital presentation.
Emphasize the benefits of preserving the opportunity they now have, e.g., having a plan in place, taking advantage of the risk-free nature of the priority deposit, receiving the best possible pricing and being a co-creator of the community.
Make it as easy as possible to place a deposit. Create a PayPal payment option, or send a business reply envelope in which deposits and deposit agreements can be returned.
Explore creating an online Priority List Depositors social group so they can interact with each other and build a sense of community.
And, of course, schedule your next contact with them.
Immediate Steps to Maintain Marketing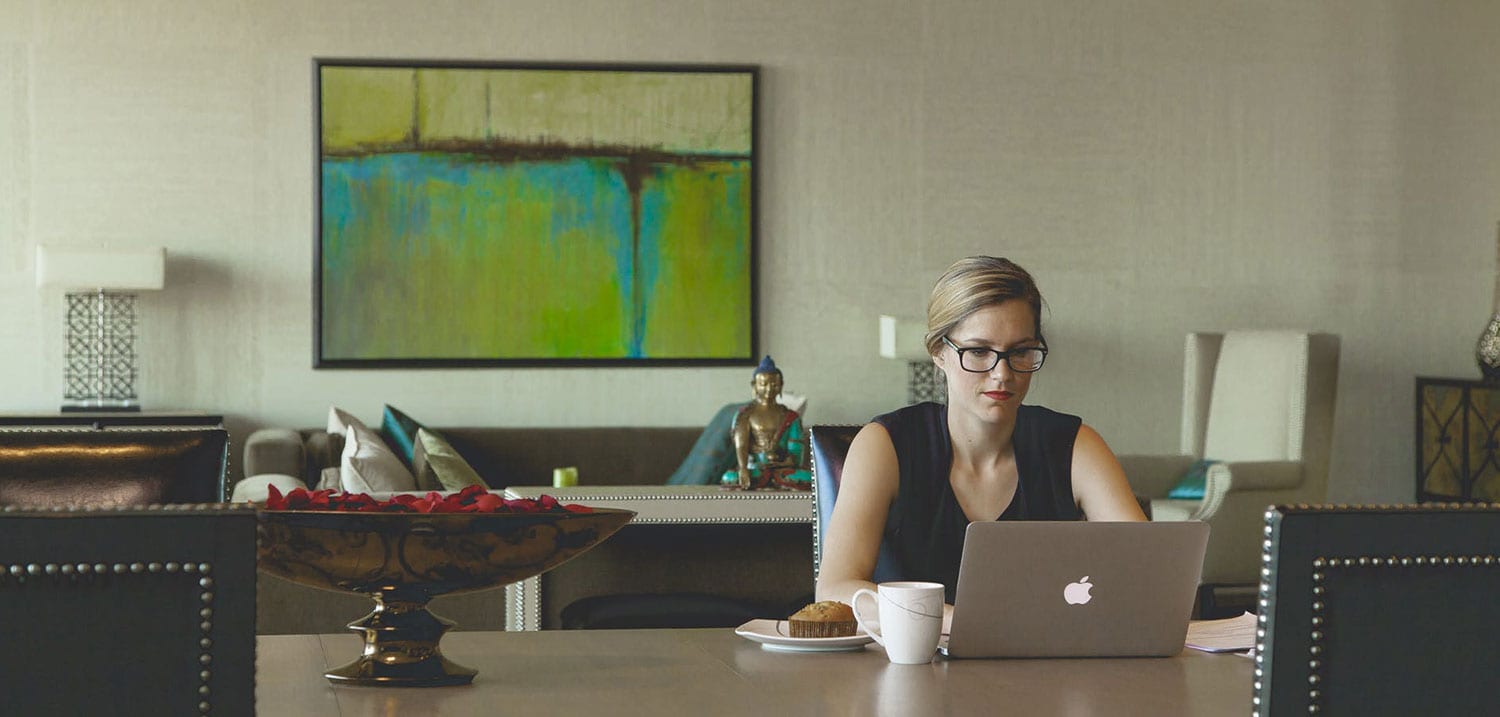 Several steps can be taken immediately to maintain ongoing marketing efforts throughout this time.
Establish your communications plan
As with any marketing effort, map out a plan and strategy for the next several months, and ensure you are addressing all of your needs, from generating new leads to nurturing relationships with existing leads to maintaining strong relationships with depositors.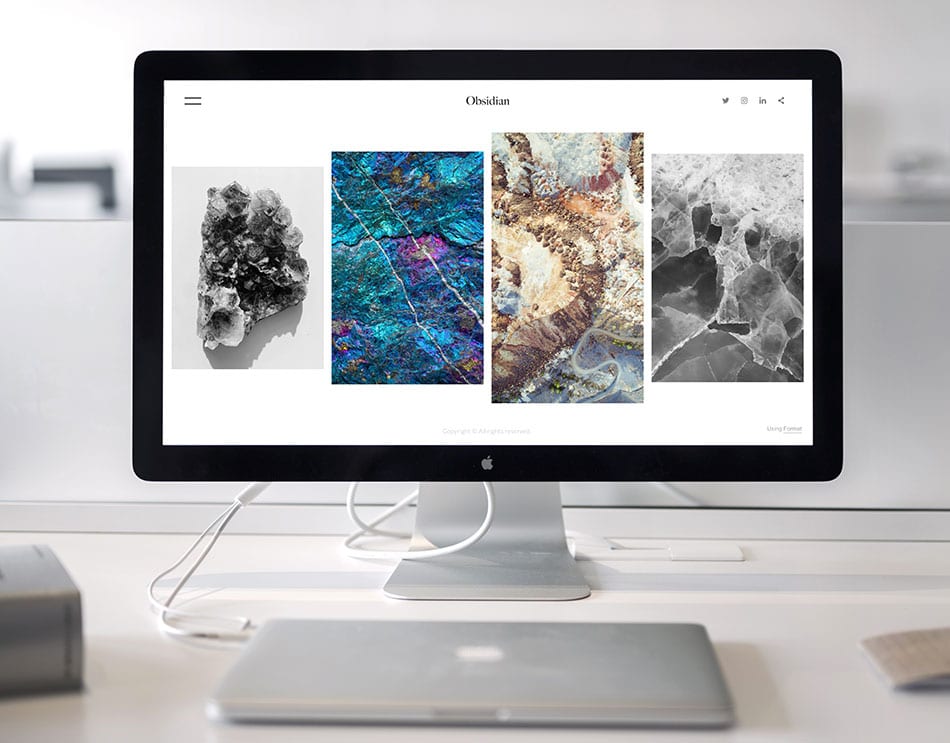 Review the messaging on your website
You have undoubtedly put some type of community-specific message/letter from leadership on your website. As circumstances are rapidly changing, having the ability to update this message regularly and easily is critical. This messaging could also include a video, if carefully scripted and read in a calm and reassuring voice.
We recommend that you do not try to make your community appear as an expert on the virus. Instead, only outline what you are doing and talk about the benefits of what you provide. It is important to stay away from suggesting in any way that you can reduce any risks; only reassure that you are in touch with the best information sources in your region and that your organization is following best practices.
Enhance your IT capabilities
This is an ideal time to ask your IT department to review and enhance your online communication capabilities.
If you don't already have a videoconferencing program like GoToMeeting or Zoom, you should subscribe now and learn how to use it quickly.  These programs can be used for individual online appointments or for group presentations.
Be sure you have the capability to include significant numbers of people in online meetings or marketing events. GoToMeeting, for example, has an affiliated program called GoToWebinar that works well for educational presentations to large groups.
If you already have Skype, it is another option for one-on-one virtual appointments. It is likely that many of your prospects have already used Skype to communicate with their grandchildren or great-grandchildren.
Ensure you have the bandwidth to support multiple video interactions at the same time.  (Marketing is unlikely going to be the only department using online meetings!)
Ensure you have the right hardware, such as a video camera for your computer, a headset for your phone (or for connecting to a laptop for a videoconference) and proper lighting so the other person can clearly see your face.
Test and practice! Working through "technical difficulties" when you are trying to develop a personal relationship can be distracting and frustrating.
Take events online
Instead of cancelling marketing events, take them online. You can have much more flexibility with online events than with live ones. For example, instead of hosting one large event where you have to book your dining venue months in advance, you can hold multiple smaller virtual marketing events each week, creating an opportunity for smaller and more personal group interactions with prospects. 
Ideas for virtual marketing events include:
An event focused on the needs and concerns of current depositors, hot leads and wait list members. Focus on why moving to a community is still a good choice. Acknowledge and address potential concerns and objections head on, and work to reinforce your relationship with these top prospects.
An event to create new leads, building the case for why a Life Plan Community is a solid option when planning for the future. Now more than ever, it is clear why people need to have a plan.
You should also record your marketing event presentations and make them available for all prospects to review at their convenience. Send an email or a postcard letting prospects know they are available and how to watch them. 
For events that have already been cancelled, it is important for your sales team to reach out personally – by phone – to each person who had RSVPed and communicate the changes and direct prospects to take another action, such as offering them a one-on-one virtual appointment using your videoconference tools.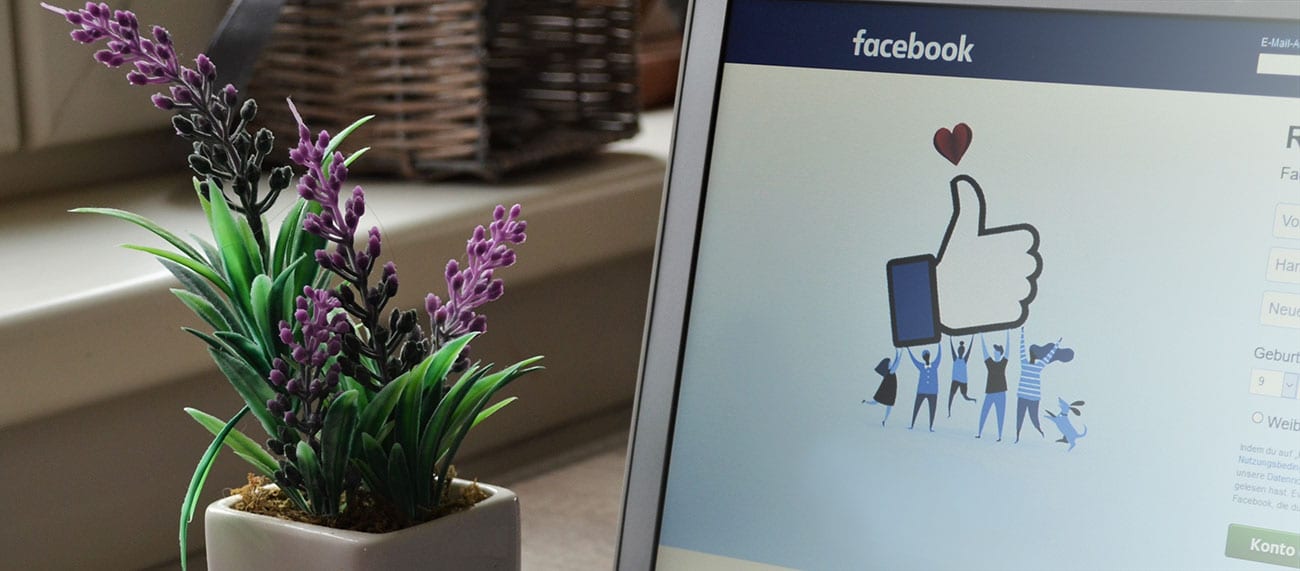 Try Facebook live events
While it may take a little practice, Facebook Live events of 10 minutes or less are a great way to engage prospects who are at home with time on their hands and may want to learn more about your community. These live events, which can be held frequently, can cover a variety of topics, from virtually touring an available home to speaking with a current resident to organizing tips for things to do when you have long periods at home.
These virtual events can be promoted through email, social media and even direct mail and traditional advertising. Then the recordings can be used as Facebook remarketing opportunities, and they also can be housed on your community's YouTube channel for future viewing. You could also offer incentives to get people to attend these virtual events. One idea for an incentive we particularly like is to offer a gift card to a small, local business. This incentive demonstrates that you are a supportive member of your greater community, while providing much needed immediate cash to businesses that may be greatly struggling now.
Increase your emphasis on email and social communications
You likely already have an email communications strategy in your toolbox. Use relevant blog posts, email and email newsletters to communicate. Take the opportunity to engage leads by letting them know they can reach out to your team with any questions.
One direct mail strategy we recommend is to send out a postcard encouraging prospects to provide you with email and mobile phone information, so they can stay as up-to-date as much as possible with what is happening at the community. This mailing will then increase your ability to communicate through these channels.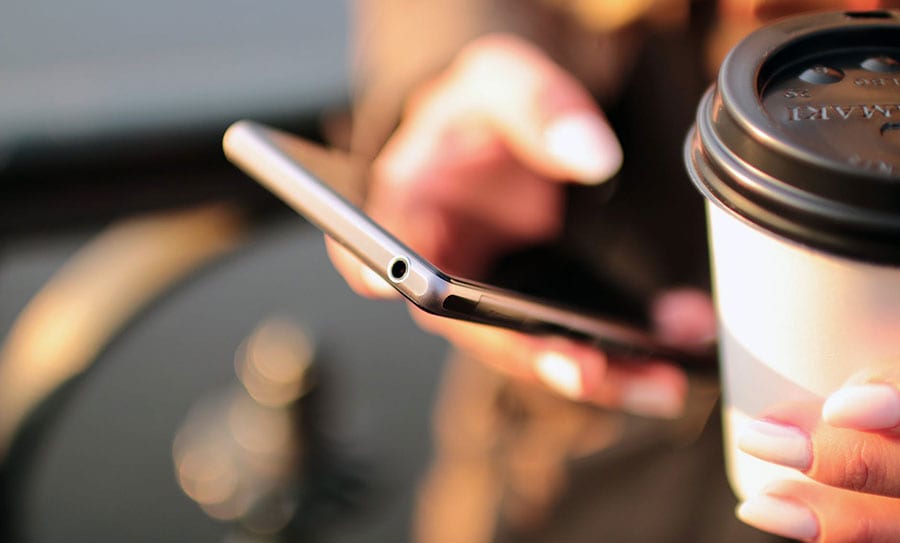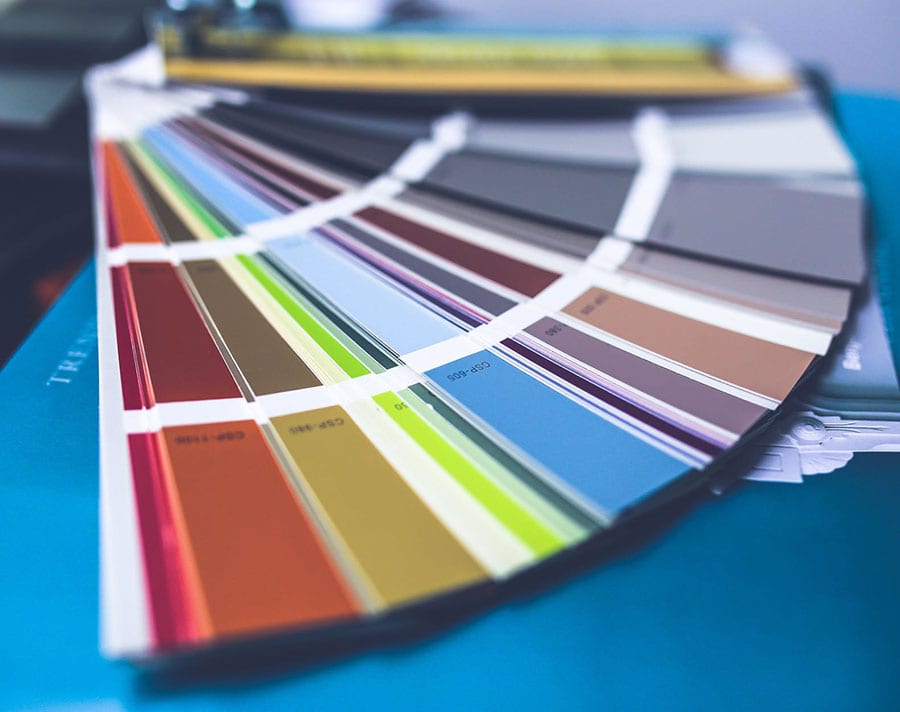 Develop direct mail campaigns
Your prospects are at home, socially distancing themselves to stay safe and having the time to read and learn. Consider an informational branding campaign and send them tools that educate and assist them with their decision-making process, such as cost comparison guides or white papers on the benefits of Life Plan Communities. Offer to review these on the phone or through a video call. Include a coupon for a future meal at your community and a tea bag and . . . it's an event in an envelope—with a hopeful look toward a more promising future!
Use postcard direct mail marketing for quick messaging and virtual event promotions
Postcards are relatively quick and inexpensive to create and print, so they can be sent more frequently. Keep your brand strong in your prospects' eyes.
Prepare your sales team
A purely phone, video and email-based approach to sales may be an adjustment for your team, and your team may need some coaching on the best ways to use these tools and scripting for what to say and how to say it.
Some of your more tech-savvy salespeople may also be interested in hosting micro groups of five to six prospects by video conference for a regular chat.
Conduct thoughtful and thorough sales discovery
Without events to prepare for or long tours to lead, your sales team may have much more time to contact prospects. Send personalized, handwritten notes to start communications, and follow up with calls and/or offers to do a video call. Take the time during those calls to really listen, learn more about prospects (ask them what they are doing with their newfound time) and take good notes that will help build a relationship.
Implement creative follow-up
As you gain more personal information on each prospect, it is also a great time to focus on creative follow-up. Send a packet of seeds of the prospect's favorite flower, or send a special treat for the prospect's pet. The key is to make it personal!
Use newspaper advertising
Senior living prospects are still the strongest group of readers of daily newspapers, and now they have even more time to read. Stay in the public's eye by keeping advertising in newspapers as well as on the radio. People are being overwhelmed with messaging about COVID-19. Provide them with the opportunity to learn about something else.
As you can see, you can engage in a wide range of marketing activities during this time. Even if you are not able to take move-ins now, you will open up your doors again; and when you do, you will need to have as many people ready to move in at that time as possible. Now is the time to start building that list.
If you are interested in taking advantage of these ideas and strategies, and would like assistance in executing them tactically and/or preparing your sales team, please let us know. We are available and ready to assist.
Always thinking,
Love & Company