Insights for Effective Senior Living Marketing
Thank you! We're excited to share our most recent insights on how to maximize your digital strategies for seniors. Please check your email for your digital copy of the report.
To learn more about how Love & Company can help your community optimize your digital presence to increase lead generation, watch the video. To request your FREE assessment, please click the button below.
If you have any questions or need assistance now, please call Tim Bracken at: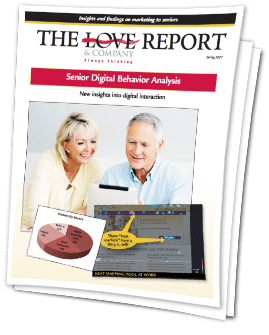 Love & Company
7490 New Technology Way
Frederick, MD 21703
©2020 Love & Company. All Rights Reserved.