We're looking forward to seeing you in San Diego!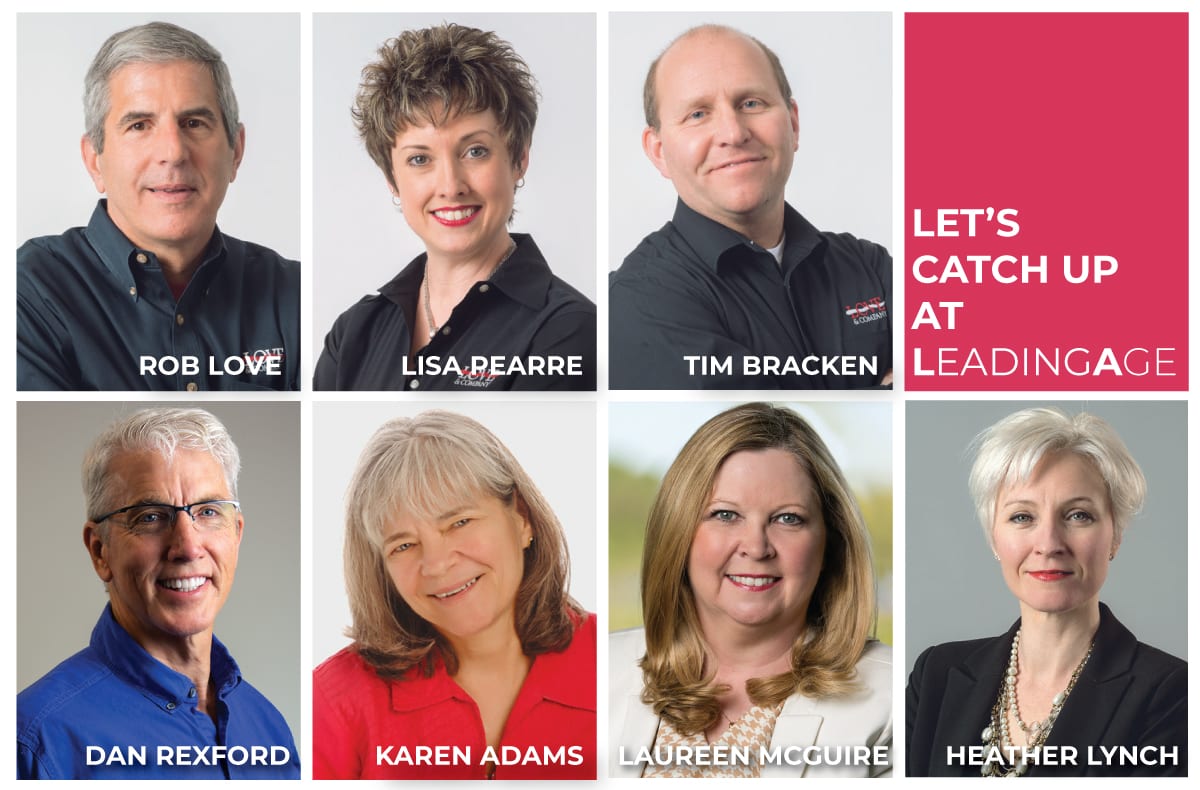 Thank you for requesting a meeting with us during LeadingAge National. We will be reaching out shortly to find a time that works best for you.
If you aren't yet familiar with the other resources that we provide to senior living leaders like yourself, we encourage you to check out the Leaders' Board Blog. You can also explore our solutions to the most pressing challenges facing senior living providers.
We're always thinking of how we can keep your organization at the forefront. If you have any questions, don't hesitate to reach out.
Always thinking,
Tim Bracken, Vice President
301-663-1239 x5596
Love & Company
7490 New Technology Way
Frederick, MD 21703
©2020 Love & Company. All Rights Reserved.