Insights and findings on marketing to seniors
Thank you! We're excited to share our most recent insights on how to use predictive modeling to boost your sales. Please check your email for your digital copy of the white paper.
If you have questions or need assistance now, call Tim Bracken at: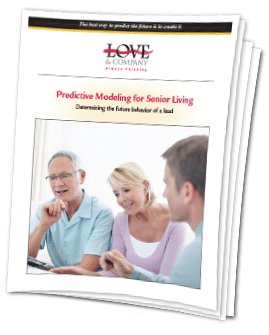 Love & Company
7490 New Technology Way
Frederick, MD 21703
©2020 Love & Company. All Rights Reserved.