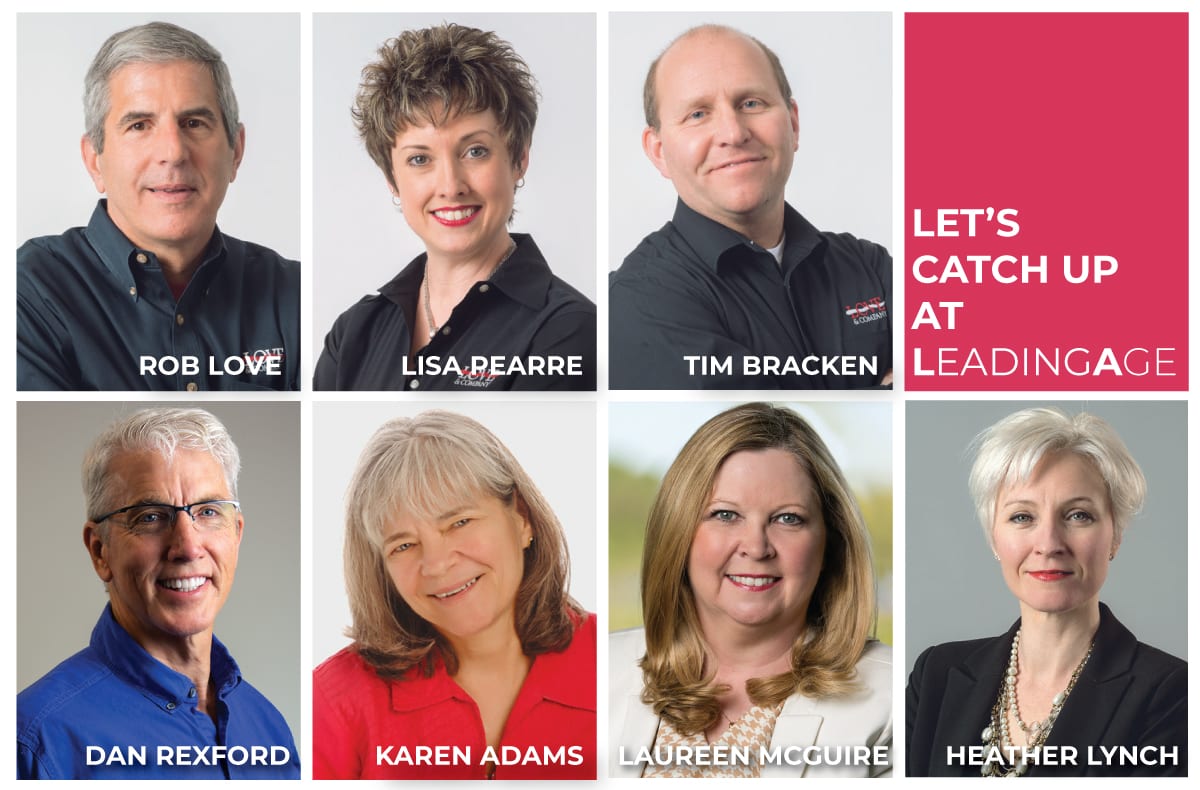 At Love & Company, we know what works, what doesn't and why. From New York to California, we combine our passion for improving senior living with leading-edge research and proven lead-generating solutions.
We would love to connect with you at LeadingAge this year to discuss what's on your mind and how we can help.
We look forward to seeing you at LeadingAge 2019
Let's get together and chat in San Diego. Fill out the information below so we can get back to you quickly.
Love & Company
7490 New Technology Way
Frederick, MD 21703
©2020 Love & Company. All Rights Reserved.