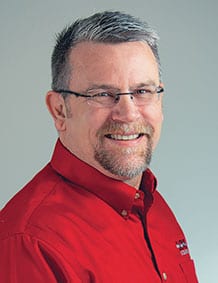 Erik Piisila
Art Director
Erik is an intuitive storyteller who won the prestigious Religion Communicators Council's Shoestring Award for "Blessed Are the Peacemakers," a documentary he directed, shot and edited. As an Art Director with 27 years of experience creating on-point visual communications, he uses his discerning eye and comprehensive knowledge of strategy, digital and traditional advertising to create messages that resonate. He also contributes to the management, mentoring and support of the Love & Company creative team.
Growing up in a small town in Pennsylvania, Erik's Sundays revolved around enjoying family, friends and football, and the rich camaraderie that resulted.
His free time includes playing music and riding his Harley Davidson, Fat Bob motorcycle, and he still enjoys watching his favorite team, the Pittsburgh Steelers.
Erik received his bachelor of applied science and visual communications degree from Towson University.