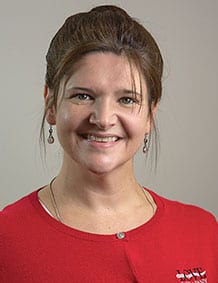 Dana Pyles
Senior Account Strategy Director
Dana's career path has prepared her well for her position as a Senior Account Strategy Director at Love & Company. Having earned a bachelor's of science degree in mass communications from George Mason University, she subsequently held positions of increasing managerial status over the next 18 years for a diverse home health, retirement and education clientele.
Her responsibilities have included managing creative development, social media, content marketing, media recommendations and account planning.
At Love & Company, Dana sets the strategic direction and provides oversight for her clients. "Equally important to knowing what works is learning to focus, to prioritize, to build trust and to take accountability," says Dana. "Earning our clients' trust as a team has paved the way to more candid conversations about future work."
Outside of work, Dana is an avid runner and mother to two children ("my second full-time job!") and she follows the success of her favorite team, the Baltimore Ravens.